When we last left Benjamin Linus, he was dealing with some serious father issues on the season five finale of Lost.
These resulted in the killing of his heretofore hero and supposed mentor, Jacob.
This week, in an interview with TV Guide, Michael Emerson talked about his character and about filming the final episodes of the best show on TV...
On redemption for Ben: Sometimes I think characters are maybe best left alone. I don't know why I thought redemption was going to be satisfying. Maybe what's satisfying is that some things never change. I think there will be all kinds of endings for all kinds of characters on our show, but maybe Ben just walks away to do whatever it is he's already been doing for his whole life.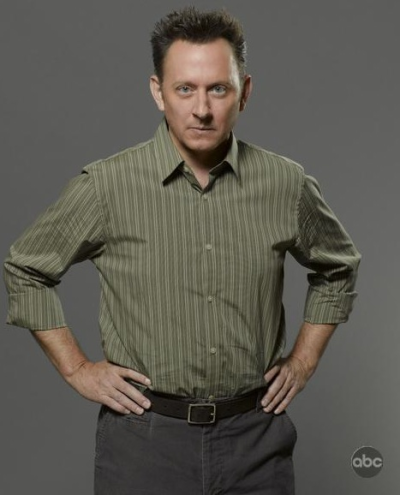 On Ben killing Jacob: I think Ben has some kinds of remorse. He's quick to put them aside. It's almost like Ben understands that these deaths don't count the way other people think they count. There's some gaming going on. I don't know if that will be revealed either.

On the Others: We know what the Others are. They're these people that arrived there for different reasons at different times and they fell under the sway of various powerful and ambitious men who wanted to rule the island. I don't know if the Others are clued in to why they're there or what the powers are.

On shooting the final episodes: The storyline is continuing to expand instead of contract. It's grown more fragmented, rather than becoming more unified. The threads aren't joining up, they're flying away. It will be dazzling to see. Certain big mysteries on this show are being answered. Every episode, something huge is falling into place, but it's still a mystery.

Season six of Lost gets underway on Tuesday, February 2.

Matt Richenthal is the Editor in Chief of TV Fanatic. Follow him on Twitter and on Google+.

Tags: Lost, Interviews