Fortunately for most Americans, George W. Bush has receded into the background following his controversial terms in office.
But the same can't be said for Gregory Itzin's President Charles Logan, as the evil schemer will return for another stint on 24 this season.
On April 12, he'll be summoned to the United Nations to advise President Allison Taylor on her crumbling peace-treaty negotiations.
"I have an old relationship with the Russians, so Ethan brings me in against her better judgment. She's not pleased to have to deal with this character," Itzin told TV Guide Magazine.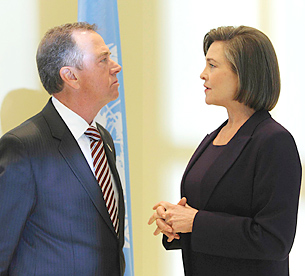 As for his former First Lady? There's no mention of the lovable nut job that is Martha Logan. But Itzin says producers assured him she's alive... and sort of well.

"I asked, 'Martha's dead, right?,' and they all said, 'No, she's still in rehab.' I'm going to assume she and I no longer have a relationship."

We thought this week's episode of 24 was the best of the season. What did you think?

Matt Richenthal is the Editor in Chief of TV Fanatic. Follow him on Twitter and on Google+.

Tags: 24, Spoilers