Exclusive Interview: Patrick Gallagher on Glee, True Blood, Life as a TV Veteran
by Matt Richenthal at .
You might not know Patrick Gallagher by name, but any loyal TV viewer will know his face.
The long-time actor has appeared on such hit shows as True Blood, Glee and, most recently, Entourage. Look for him this fall on Hawaii Five-O and Men of a Certain Age. What is life like as a veteran of the television world? Gallagher had no complains in an interview this week with TV Fanatic...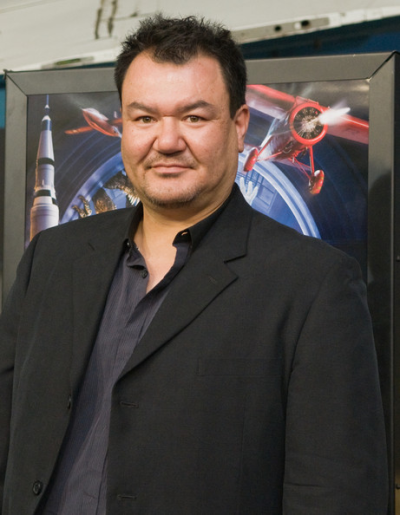 Let's start with your role on True Blood as Chow. Did you expect that show to take off as it has?
I came in late in season one, so it was already doing well. I couldn't stop watching it myself and I still watch it On Demand. It's cost me many hours of lost sleep.

Compare that experience to your role as Ken Tanaka on Glee.
As different as can be. The sets are a lot darker on True Blood, that's for sure. Glee is all nice and bright. But it was fun to go from one to another, that's the appeal of being a character actor.

What reaction do you get from fans of Glee?

They just love the show so much. They come up and talk to me and I love it. Without the fans, I wouldn't have a job, so I love talking to them. I won't rap, though. Sorry. Don't ask.

Tell us about your character on Men of a Certain of Age.
I play Jesse, a mechanic. He butts heads a bit with Braugher's character. It's a recurring role and I've shot two episodes so far. I'll debut on the second one this fall and probably come back for more.

And Hawaii Five-O?
That's a one-episode gig. I play a Filipino rebel. It can be tough to come in for just one episode sometimes, but it films in Hawaii. How could I say no?!?

You also appeared in a couple Entourage scenes this season as the liquor store owner who works with Turtle. What was that like?
Entourage is my all-time favorite show. I was thrilled. I just did that one for me. It was great to work with Dania Ramirez and Jerry Ferrara.

You've played such a range of characters over your career.
It's fun for me as an actor. I can go from a bartender to Attila The Hun [in Night at the Museum and its sequel]. How many actors can say that? It makes my acting classes worthwhile, too, as I get to experience so many varying roles, emotions and situations.

What's next?
I'm about to start shooting on End Game, a Canadan series that will air on Global. I play a hotel security guard and will appear on all 13 episodes.

Matt Richenthal is the Editor in Chief of TV Fanatic. Follow him on Twitter and on Google+.

Tags: Exclusives
From Around the Web