We'll be honest: we've had a crush on Autumn Reeser since her days on The OC.
So forgive us if these feelings shine through in the following interview, as the actress spoke to TV Fanatic this week about her latest role: as a lab assistance on No Ordinary Family.
Tell me about your character on No Ordinary Family.
I play Katie Andrews, the lab assistant to Julie Benz's character, who's a world renowned scientist. I am her closest confidant and I help her try to figure out how the powers came to be and how long they're going to last and why they got them, while providing comedic relief. She's incredulous but she's a comic book. It's like all of her dreams suddenly came true, she wants to believe. My character is living vicariously through Stephanie.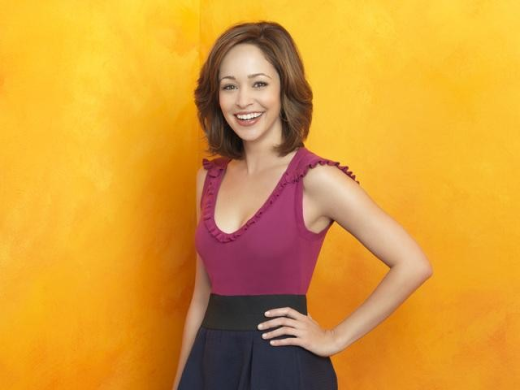 Why should people watch the show?
Because it's a well written, well acted show. We're all working really hard to make a fabulous show. We're very invested in the show succeeding.

Is there a specific characters storyline that you are interested in?

I think the teenagers' storylines are very interesting. Balancing these extraordinary gifts, with the ordinary demands of high school, which is an intense period of time in anybody's life anyway. There's a line where Daphne's character says "I don't want any new powers, high schools hard enough as it is." I like that line because I think it's very truthful. I like the kids' storylines because it's hard enough to know who you are, than to know who you are, and what the world expects from you with super powers. I think it's a metaphor.

If you could pick a super power, what would it be?
Flying. Wouldn't it be amazing? Just getting overwhelmed with life, just take time out and shoot up in the air and gain perspective. Just float around for five minutes and come back down refreshed.

Tags: Exclusives, No Ordinary Family, Interviews