Fringe Spoilers: Producers Preview "March to War" Ahead, Season Finale
by TV Fanatic Staff at .
Fringe fans received quite the jolt this week, as "Immortality" concluded with - SPOILER ALERT! - Fauxlivia discovering she was pregnant. With Peter's child.
Oh. Vey.
"The reality of what's happening over there will get to our side relatively soon," producer Jeff Pinkner tells TV Line. "And it will absolutely affect what's going on over here."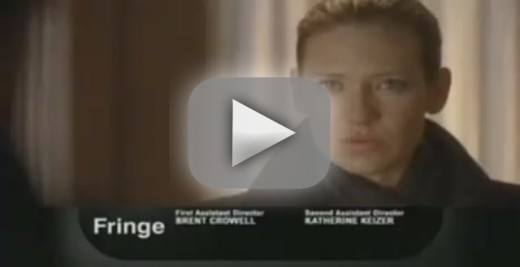 And how will this shocking development impact the May finale? Pinker told us on a conference call that writers are "full of wrinkles." Meaning what, exactly?

"Largely this season has been about the march to war, and it will continue to be so, driven equally by the relationship of Peter and the two Olivias," he says. "But we've got more stuff coming."

The season finale will largely set up events to come in the fall - no, Fox has not officially renewed Fringe, but gotta love such confidence, right? - with fellow producer J.H. Wyman teasing:

"We can definitely guarantee that the last stretch [of episodes] is going to be very complicated, because you're going to understand our show in a different capacity. It's going to stretch your mind and make you think, 'I never saw that coming.'"

Tags: Fringe, Interviews, Spoilers
From Around the Web