The Lying Game Interview: Alexandra Chando on Emma vs. Sutton
by TV Fanatic Staff at .
Alexandra Chando doesn't just star on The Lying Game. She stars on The Lying Game as two character, twins Emma and Sutton.
How does she handle such a workload? In a recent conference call, the former As the World Turns actress said it's an honor, but it's challenging. She often puts in 15-hour work days.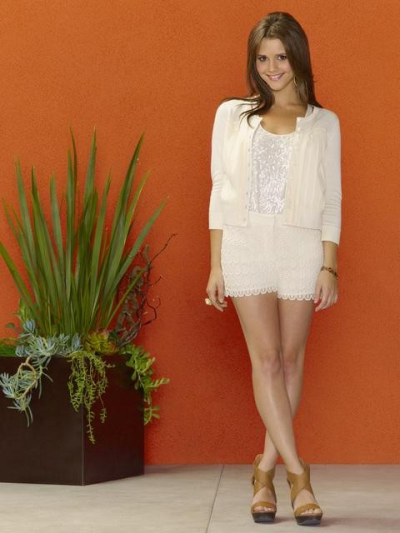 As for the characters themselves?

"Sutton Mercer is the twin sister that was adopted into a very wealthy family," Chando explains. "She kind of grew up in a privileged lifestyle. She is kind of used to getting things handed to her; having things come a lot easier for her; takes a lot for granted. I wouldn't consider her a mean girl by any sense of the word. I think she is just very self-absorbed and knows what she wants and knows how to get it and will kind of do anything that she can to do that. 

"And Emma Becker, who is the twin that was not adopted and was brought up in the foster care system, she is just a kind-hearted, really selfless person; just really longs to have that family connection that she has been missing for all those years and just truly warm-hearted and doesn't take anything for granted."

How does she differentiate between the roles?

"I think the hair and makeup is definitely a key element, as well as the wardrobe. When we started, I sat down with our hair and makeup ladies and wardrobe and we kind of planned it out how we were going to do each character; who gets what makeup; who wears their hair differently and which way. But I also think on top of that Sutton talks a little bit differently. 

"It's not necessarily an accent thing. She talks just a little bit differently as far as she always has a little bit of a drawl, in a way. She kind of grew up in that very privileged way, so she talks in that kind of manner. Her posture is different. She's definitely a little bit more polished."

The Lying Game premieres Monday on ABC Family. Check out clips from it HERE and visit TV Fanatic as soon as the pilot concludes for a detailed review!

Tags: The Lying Game, Alexandra Chando, Interviews
From Around the Web