Welcome back to the 284th Grey's Anatomy Caption Contest at TV Fanatic, where readers submit their best caption(s) for a photo from the ABC drama! Who won emerged victorious this week?
This week's Caption Contest winner is Selin Ildokuz. Congratulations!
The winning entry now appears beneath the photo. Honorable mentions go out to AlexIsAwesome and mallie lover. Thanks to everyone for playing, as always, and good luck again next time!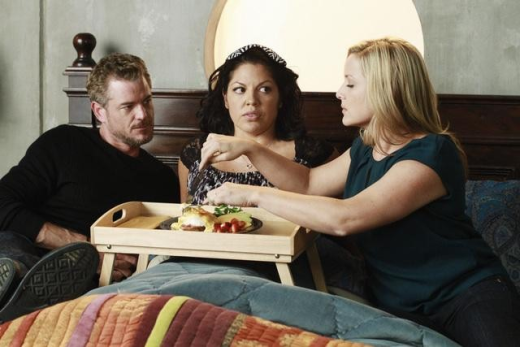 Arizona: Well since you, Callie, had a baby last season, I figured it was my time this season.
Callie: With who? Mark? [laughs, then realizes it's true] Oh Come on!
Mark: What can I say? All the ladies love me.

Steve Marsi is the Managing Editor of TV Fanatic. Follow him on Google+ or email him here.

Tags: Caption Contests, Grey's Anatomy