Did Tuesday's Dancing With the Stars results show offer another surprise?
Not really. In the end, it was clear one dancer's run had come to an end.
After Monday performances that saw Ricki Lake cement her frontrunner status on Dancing With the Stars, and Rob Kardashian surge into second place by a mile over J.R. Martinez, they were safe.
It came down to Hope Solo, who has improved a lot this fall, and J.R., who was hampered by an ankle injury but still scored higher than Hope with the judges and voters throughout the season.
In the end, it came as no surprise that America did not keep Hope alive.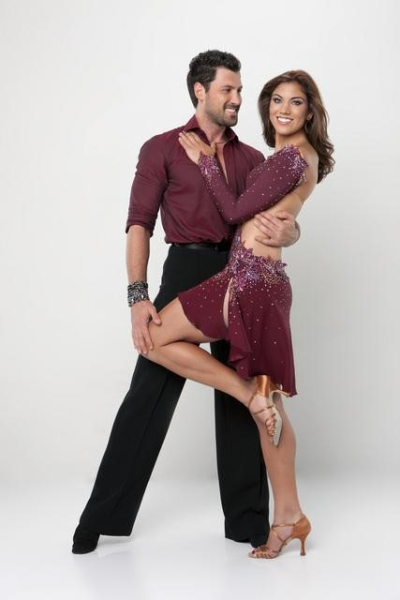 Hope Solo was ousted on Dancing With the Stars.


The soccer star was particularly broken up about her elimination and did not give the usual round of interviews, but her fellow competitors were sad to see her and partner Maksim Chmerkovskiy go.

"I love them," Ricki Lake said of Hope and Maks. "They're great people. She did great. She came so far and I now like soccer. I never knew anything about it, but now I'm rooting for my goalie Hope Solo!"

As for the two men who will join Lake in the finals next Monday?

"I never would have imagined this when I signed up for this, never in a million years," Rob said. "I really just gotta bring it more than ever and that mirror ball trophy is right at the end of my fingertips."

J.R.'s injury won't be an issue, he said: "The ankle feels a lot better," he said. "I got some time to rest. I got an X-ray done this morning. The doctor said it's negative. Now, it's about being strategic."

Do you think America made the right call ousting Hope? Which of the three surviving pairs do you think stands the best chance of winning it all next week in what is sure to be a wide open season finale?

Discuss Dancing With the Stars by leaving your comments below!

Steve Marsi is the Managing Editor of TV Fanatic. Follow him on Google+ or email him here.

Tags: Dancing With the Stars