SPOILER ALERT: Stop reading now if you have not yet watched last night's Boardwalk Empire season finale. Seriously. You've been warned...
On "To the Lost," this HBO drama delivered a true-game changer, as Nucky killed Jimmy Darmody, fulfilling the latter's first season prophecy that "you can't be half a gangster." Why did showrunner Terence Winter and his team go in this direction?
Winter tells EW it was a matter of taking developments to their "logical extreme."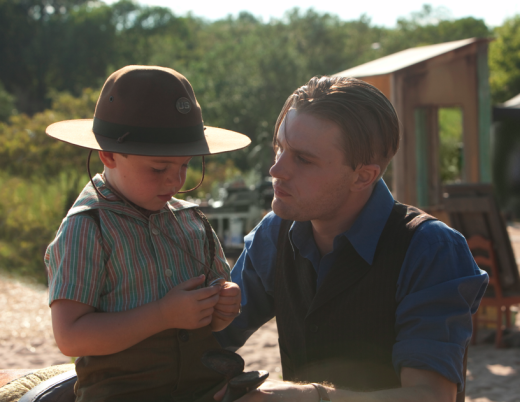 "Anything short of Nucky doing it himself wouldn't feel real, it wouldn't be real. And it would be a cheat for us to say, 'We want to keep our beloved character Jimmy Darmody alive,'" Winter said. "I wanted people to say [when it seemed like Nucky and Jimmy would reconcile], "Oh great, after all that, it's all going to be forgotten and Jimmy is going to be back in Nucky's good graces." I wanted them to think right up to the very end that Nucky is going to forgive him and take him back. It was a really hard decision."

Looking ahead, viewers can expect to see a time jump that will elevate the status of Al Capone in Chicago. Regarding season three, Winter previewed:

"We're thinking about 16 months and starting the [third] season around the beginning of 1923, then maybe run through the end of 1923. It was an exciting year. All the people who stockpiled liquor started to run out, so competition between bootleggers became really fierce."

Read Winter's full interview with EW now and sound off: What did you think of the finale?

Matt Richenthal is the Editor in Chief of TV Fanatic. Follow him on Twitter and on Google+.

Tags: Boardwalk Empire, Interviews, Spoilers