Fox Announces Midseason Premiere Dates for Alcatraz, Touch and More
by Matt Richenthal at .
Fox has released a midseason schedule that reveals premiere dates for highly-anticipated new shows such as Alcatraz and Touch. Also of note: Glee will air its winter finale on February 21 and then return at some point in the spring.
Take a look, day-by-day, at what's to come:
MONDAYS
Monday, Jan. 16:
8:00-10:00 p.m. Alcatraz (series premiere)
Mondays, beginning Jan. 23:
8:00-9:00 p.m. House (new time period)
9:00-10:00 p.m. Alcatraz
Mondays, beginning March 19:
8:00-9:00 p.m. House
9:00-10:00 PM Touch (series premiere)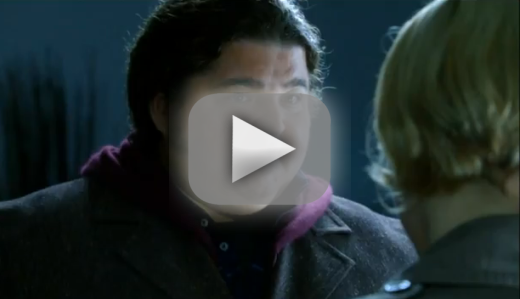 TUESDAYS
Tuesdays, beginning Jan. 17:
8:00-9:00 p.m. Glee
9:00-9:30 p.m. New Girl
9:30-10:00 p.m. Raising Hope

Tuesdays, beginning March 6:
8:00-8:30 p.m. New Girl (encore)
8:30-9:00 p.m. Breaking In (season premiere)
9:00-9:30 p.m. New Girl
9:30-10:00 p.m. Raising Hope

WEDNESDAYS
Wednesday, Jan. 18:
8:00-10:00 p.m. American Idol (season premiere, part one)          

Wednesday, Jan. 25:
8:00-9:00 p.m. American Idol
9:00-10:00 p.m. Touch (special preview)   

THURSDAYS
Thursday, Jan. 12:
9:00-10:00 p.m. The Finder (series premiere)

Thursdays, beginning Jan. 19:
8:00-9:00 p.m. American Idol (season premiere, part two)           
9:00-10:00 p.m. The Finder

FRIDAYS
Fridays, beginning Jan. 13:
8:00-9:00 p.m. Kitchen Nightmares
9:00-10:00 p.m. Fringe

SUNDAYS
Sunday, Jan. 15:
8:00-8:30 p.m. The Simpsons
8:30-9:00 p.m. Napoleon Dynamite (series premiere)
9:00-9:30 p.m. Family Guy
9:30-10:00 p.m. Napoleon Dynamite (special time)

Matt Richenthal is the Editor in Chief of TV Fanatic. Follow him on Twitter and on Google+.

Tags: TV Listings
From Around the Web