The return of Matthew Perry. A Revolution from Eric Kripke. Community on Friday nights.
NBC released its 2012-2013 schedule yesterday and TV Fanatic staff writer is now here to analyze each evening of programming in-depth. Read on and chime in with your thoughts on new and returning shows...
-------------------------------------------
Monday
8 pm: The Voice
10 pm: Revolution

Putting The Voice on for two cycles per season is a risky move by NBC because, while it may help the network in the short term, there's a risk of diluting the brand and the competition to a point where the audience is no longer interested or invested (see The Biggest Loser).
However, with NBC in such dire straits there really isn't any other option for them. They need eyes on their network to get people in the habit of remembering NBC actually exists, and the only way to do that is by milking their best asset right now. However, after The Blind Auditions the show begins to bleed viewers, and NBC needs to find a way to bring that excitement to the rest of the competition.
It's a smart move by NBC to move Smash out of the lucrative slot behind The Voice. It just wasn't holding on to the audience, and something like Revolution has the potential to be a hit. There's enough pedigree behind it that the American public could potentially latch on to it, and couple that with the massive audience the Olympics will bring where NBC will no doubt make sure we know their entire fall schedule inside and out before their closing ceremonies and it has a shot.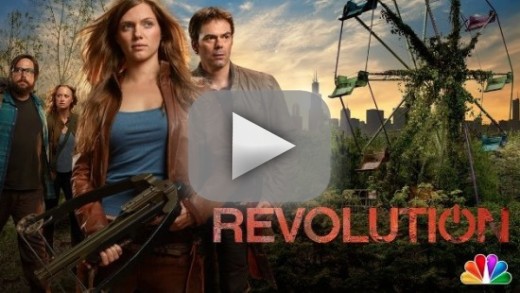 Tuesday
8 pm: The Voice Results
9 pm: Go On/The New Normal
10 pm: Parenthood

Another smart scheduling move by NBC. The Biggest Loser has been waning in the ratings, and it needs a reboot before it is completely dead and buried. While The Voice results show hasn't exactly proven itself to be a worthy lead-in, it's not like The Fashion Star was something worth tuning in for afterwards. Go On and The New Normal are the buzziest comedies NBC has, and giving them the best push they can means not putting them on Thursday.
Parenthood is one of the network's stronger dramas, and unless something drastic happens with competing networks, Parenthood is decently competitive in that timeslot.
Wednesday
8 pm: Animal Practice/Guys with Kids
9 pm: Law and Order: SVU
10 pm: Chicago Fire

While Bob Greenblatt likes to think NBC landed a foothold in the 8 p.m. hour for comedy, the truth is they're barely defending their territory. The preview for Animal Practice looks funny, but Guys with Kids looks even better. Either way these two shows have a much better shot at actually gaining some real audience compared to last year when Up All Night had to do battle all by itself after Free Agents crashed and burned immediately.
SVU at 9 has always been a recipe for disaster every time NBC schedules it there, but the ratings for the show have been dwindling and I can't see NBC renewing the show for much longer, if at all. NBC  probably has high hopes of Chicago Fire being a true successor for the timeslot.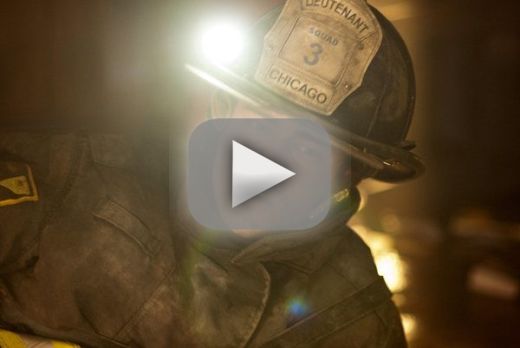 Thursday
8 pm: 30 Rock/Up All Night
9 pm: The Office/Parks and Recreation
10 pm: Rock Center with Brian Williams

NBC is basically relinquishing Thursday nights to another network. They have too many holes to fill, and while they would no doubt love to have Thursdays it's better off not to break what isn't completely broken (unless you're 10 p.m.). NBC basically knows what it can get with these four comedies, and while the ratings might not be incredibly strong, there is a lot of benefit to NBC Universal.

All four comedies are produced by Universal Television, NBC's production arm, and the syndication benefits are worth renewing the shows for the overall company as every additional episode sold into syndication nets them more money.

NBC hasn't launched a successful show in Thursdays at 10 since ER, and rather than keep trying and watching some of their most promising shows go there to die (Southland, Prime Suspect, The Firm, Awake) it would be better off to plug that hole with a cheap, filler show like Rock Center.

Friday
8: Whitney/Community
9: Grimm
10: Dateline

Whitney and Community are the head scratching moves this season for NBC. It's an interesting idea, and I can see why NBC would want to try this. Whitney gets decent ratings for a comedy on NBC, and Community has decent DVR (as does Whitney) and online viewings. The hope is probably that all of those people who are time shifting will watch the shows live, and give the hour some decent shot at success especially when Who Do You Think You Are set the bar very low and began to affect Grimm's ratings.

Grimm and Dateline work in their slots, and there is no need to fix what isn't broken.

Sunday (after football)
7 pm: Dateline
8 pm: Fashion Star
9 pm: Celebrity Apprentice
10 pm: Do No Harm

Dateline and Fashion Star are cheap. Celebrity Apprentice works. The only real interesting move is Do No Harm. I'm not sure how the show will do because the concept is a little weird. However, with ABC and CBS both having some difficulty at 10 and this could be the perfect time for NBC to gain some ground. We'll see how it goes.

Nick McHatton is a TV Fanatic Staff Writer. Follow him on Twitter.

Tags: TV Listings