With nominations for the 2012 Emmy Awards scheduled to be announced by Nick Offerman and Kerry Washington on July 19, staff writer Dan Forcella is here to give you a quick overview of each category, his predictions for the 2012 nominations, and his Emmy Wish Lists for who ought to be on the ballot.
Read on and play along...

-------------------------------------------
We begin with Outstanding Lead Actor in a Comedy Series, which returns a healthy contingent from last year's nominees. Two-time defending champion Jim Parsons should prove to be the favorite come September, but he will face plenty of competition from two-time winner Alec Baldwin, critical favorite Louis C.K., and long-time Emmy darling Jon Cryer, who makes the move from supporting to lead this season.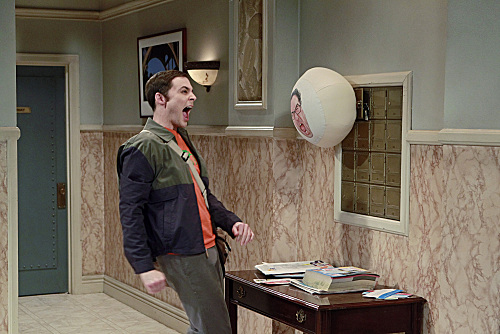 Prediction
Alec Baldwin - 30 Rock
Don Cheadle - House of Lies
Louis C.K. - Louie
Jon Cryer - Two and a Half Men
Larry David - Curb Your Enthusiasm
Jim Parsons - Big Bang Theory
Larry David, who has been nominated four times for his Curb performance, and Oscar-nominated movie star Don Cheadle round out the crew that I expect to see listed as this year's nominees.
Emmy Wish List
Larry David - Curb Your Enthusiasm
Although it wasn't one of the better Curb seasons of late, LD always brings the heat. Between admitting he was a social assassin and going to war with Michael J. Fox, Larry David had audiences laughing as much as any actor on television.
Zachary Levi - Chuck
Just like the show itself, Levi has done an outstanding job combining comedy, action, and heart in his performance. In the final season of the series, Levi was better than ever as he rode off into the sunset.
Chris Lilley - Angry Boys
Nobody had a more difficult task than Lilley this season. The creator of the series played six very different believable characters, which included two women and a pair of distinguishable twins. On top of the degree of difficulty, Lilley was also extremely funny in a number of roles.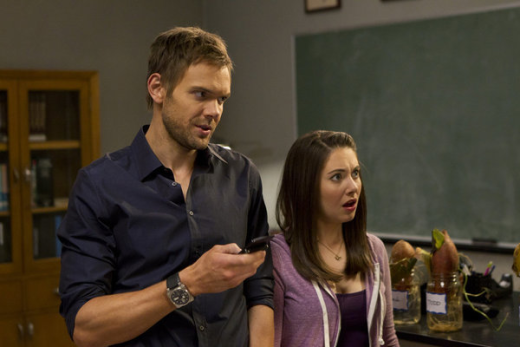 Joel McHale - Community
McHale began as the straight man amongst a group of crazy people on the critically acclaimed comedy, but this season he put forth a nearly as an insane performance, highlighted by his absolutely hilarious Seacrest-Hulk.

Jim Parsons - Big Bang Theory
While I'm not the biggest Big Bang fan, and I haven't watched more than a handful of episodes over the past couple of seasons, I'm always a huge fan of Parson's performance.  He is exponentially funnier than everyone else on the show.

Jeremy Sisto - Suburgatory
There's something extremely charming about Sisto's performance on ABC's wacky Wednesday night sitcom.  He's not all that funny in the role, but there might not be anyone on television I'd rather have as my father figure.

Now it's your turn TV Fanatics! Who would be on your Emmy Wish List for Outstanding Lead Actor in a Comedy Series?

Dan Forcella is a TV Fanatic Staff Writer. Follow him on Twitter.

Tags: Emmy Awards