TV Fanatic Staff Round Table: Most Anticipated Summer Show
by TV Fanatic Staff at .
The temperature isn't the only thing rising in June. So is our anticipation for hot summer programming!
That's right, the two-week lull in scheduling is over and the TV Fanatic staff is here to answer one simple question: What upcoming series has us most excited? Read through the responses below and then chime in with your own...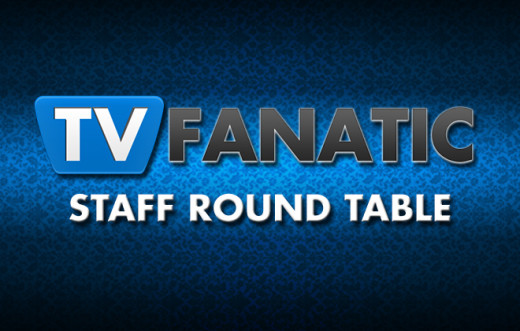 Matt Richenthal: It's the best show on TV, so not exactly a challenge here: Breaking Bad.

Miranda Wicker: If we're talking returning shows, Burn Notice. I really want to see how they get Fiona out of jail. Maybe they should hire Franklin and Bash for some unorthodox-but-not-illegal legal maneuvering. If we're talking new shows, Saving Hope because it means Daniel Gillies is on my TV again.

Nick McHatton: Just one? I'm breaking the rules on this Round Table. Awkward, Warehouse 13, Alphas, White Collar, Drop Dead Diva, Teen Wolf, and Suits.

Chandel Charles: Suits. Hands down. It's edgy, smart, sophisticated and so much fun! I've screened the season premiere and it bodes very well for this USA Network hit's sophomore season.

Christina Tran: Pretty Little Liars. Please don't judge.

Carla Day: Picking just one would be impossible. My top picks are: Suits, Awkward, White Collar, Falling Skies and the new show, Political Animals.

Lindsey Kempton: Returning: True Blood! New: Bunheads (worst title ever, but I love the writer!), Newsroom and Copper (BBC America's first non-import series).

Jim Garner: Eureka, The Glades and Burn Notice.

Leigh Raines: True Blood. I can't think of anywhere I want to be more than in front of my TV next Sunday night. Thank you HBO.

Arlene Gonzalez: Comedy Bang! Bang! on IFC. Lunacy at its finest.

Carissa Pavlica: Falling Skies. I can't wait to see the Skitters again. Really can't wait. It's truly a summer show because it doesn't air any other time of the year (yet).

Christine Hinton: Dallas on TNT!  I was just a little kid when the original started but I can clearly remember all of my aunts and uncles talking about Who Shot J.R.? I grew up watching the Ewings fuss and fight every Friday night. I can't believe they're bringing it back to continue the story but I also can't wait to see it.

Sean McKenna: I'd certainly put on my suit for Suits, but Awkward has that quirky attitude that is just plain fun to watch. Jenna cracks me up  and the whole teen drama is less PSA and more of an entertaining window into the high school world. Team Matty? Team Jake? Team Jenna.

Steve Marsi: The Bachelorette. For once, The Bachelorette spoilers haven't even given away the winner yet and it's four weeks in!

Your turn, TV Fanatic: What summer series has you most excited?

Tags: Round Tables
Related Stories