NBC may finally have found a ratings winner.
For the next two weeks, the network's coverage and that of most of its cable affiliates will be based on London, as the Summer Olympics get underway this evening with a much-anticipated Opening Ceremony.
What can fans expect across their television dial tonight, tomorrow and Sunday? Read on. Find out. Get out your nation's flag pins...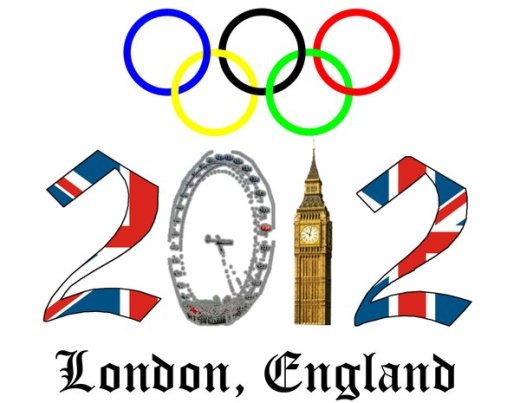 FRIDAY, JULY 27
Opening Ceremony, 7:30 p.m.-Midnight (EDT-PDT) on NBC

SATURDAY, JULY 28
NBC: Swimming - Qualifying Heats; Men's Cycling - Road Race (LIVE); Beach Volleyball - Qualifying Round (LIVE); Women's Volleyball - U.S. vs. South Korea (LIVE); Women's Basketball - U.S. Game (LIVE); Rowing - Qualifying Heats, 5 a.m.-6 p.m. (EDT-PDT)

Swimming - Gold Medal Finals: Men's and Women's 400M Individual Medley, Men's 400M Freestyle and Women's 4x100M Freestyle Relay; Men's Gymnastics - Team Competition; Beach Volleyball - U.S. Qualifying Round, 8 p.m.-Midnight (EDT-PDT)

Women's Weightlifting - Gold Medal Final; Table Tennis - Qualifying Round, 12:30 a.m.-1:30 a.m. (EDT-PDT)

NBC SPORTS NETWORK: Women's Soccer - U.S. vs. Columbia (LIVE); Beach Volleyball - Qualifying Round (LIVE); Women's Volleyball - Qualifying Round (LIVE); Equestrian - Eventing Dressage; Women's Fencing - Individual Foil Gold Medal Final; Shooting - Men and Women's 10M Air Rifle Gold Medal Finals; Men's Archery - Team Gold Medal Final; Women's Handball - Qualifying Round, 4 a.m.-8 p.m.

BRAVO: Tennis - Early Rounds (LIVE), 7 a.m.-3 p.m.

MSNBC: Women's Soccer - Qualifying Round (LIVE); Beach Volleyball - Qualifying Round (LIVE); Women's Handball - Qualifying Round; Badminton - Qualifying Round; Table Tennis - Qualifying Round, 7 a.m.-5 p.m.

CNBC: Boxing - Elimination Bouts (LIVE), 8:30 a.m.-11:30 a.m.; Boxing: Elimination Bouts (LIVE), 3:30 p.m.-6:30 p.m.

NBC OLYMPIC BASKETBALL CHANNEL: Women's Basketball - Qualifying Round, Australia vs. Britain (LIVE), 4 a.m.-7 p.m.

NBC OLYMPIC SOCCER CHANNEL: Women's Soccer - Qualifying Round: Japan vs. Sweden (LIVE), New Zealand vs. Brazil (LIVE), U.S. vs. Columbia (LIVE), France vs. South Korea (LIVE), Canada vs. South Africa; Britain vs. Cameroon, 7 a.m.-8 p.m.

TELEMUNDO: Opening Ceremony; Swimming - Qualifying Heats; Women's Volleyball - Qualifying Round; Beach Volleyball - Qualifying Round; Boxing - Elimination Bouts, 8 a.m.-5 p.m. (EDT-PDT); Swimming - Gold Medal Finals; Men's Gymnastics - Team Competition, Midnight-2:30 a.m.

SUNDAY, JULY 29
NBC: Women's Gymnastics - Team Competition; Swimming - Qualifying Heats; Women's Cycling - Road Race (LIVE); Beach Volleyball - Qualifying Round (LIVE); Men's Volleyball - U.S. vs. Serbia (LIVE); Men's Water Polo - U.S. vs. Montenegro (LIVE); Rowing - Qualifying Heats, 7 a.m.-6 p.m. (EDT-PDT)

Women's Gymnastics - Team Competition; Swimming Gold Medal Finals: Women's 100M Butterfly, Women's 400M Freestyle, Men's 100M Breaststroke and Men's 4x100M Freestyle Relay; Women's Diving - Springboard Synchronized Gold Medal Final, 7 p.m.-Midnight (EDT-PDT); Canoeing - Whitewater Qualifying Heats, 12:35 a.m.-1:35 a.m. (EDT-PDT)

NBC SPORTS NETWORK: Men's Basketball - Qualifying Round: U.S. vs. France (LIVE); Spain vs. China (LIVE); Women's Field Hockey - U.S. vs. Germany (LIVE); Beach Volleyball - Qualifying Round (LIVE); Men's Handball - Qualifying Round; Equestrian - Eventing Dressage; Women's Shooting - Skeet Gold Medal Final; Women's Archery - Team Gold Medal Final, 4 a.m.-7 p.m.

BRAVO: Tennis - Early Rounds (LIVE); 7 a.m.-3 p.m.

MSNBC: Men's Soccer - Qualifying Round (LIVE); Brazil vs. Belarus, Britain vs. United Arab Emirates; Weightlifting - Gold Medal Finals; Table Tennis - Qualifying Round; Badminton - Qualifying Round, 7 a.m.-5 p.m.

CNBC: Boxing - Elimination Bouts (LIVE), 8:30 a.m.-11:30 a.m.; Boxing - Elimination Bouts (LIVE), 3:30 p.m.-6:30 p.m.

Men's Basketball - Qualifying Round: Brazil vs. Australia (LIVE), U.S. vs. France (LIVE), Spain vs. China (LIVE), 4 a.m.-7 p.m.

NBC OLYMPIC SOCCER CHANNEL: Men's Soccer - Qualifying Round: Egypt vs. New Zealand (LIVE), Brazil vs. Belarus (LIVE), Senegal vs. Uruguay (LIVE), Britain vs. United Arab Emirates (LIVE), Mexico vs. Gabon, Japan vs. Morocco, South Korea vs. Switzerland, Spain vs. Honduras, 7 a.m.-11 p.m.

TELEMUNDO: Men's Soccer - Qualifying Round: Mexico vs. Gabon, Spain vs. Honduras, Senegal vs. Uruguay; Swimming - Qualifying Heats; Men's Basketball - Qualifying Round; Boxing - Elimination Bouts; Beach Volleyball - Qualifying Round; Men's Volleyball - Qualifying Round; Tennis - Early Rounds, 7 a.m.-7 p.m. (LIVE)

Women's Gymnastics - Team Competition; Swimming - Gold Medal Finals, Midnight-2:30 a.m. (EDT-PDT)

Matt Richenthal is the Editor in Chief of TV Fanatic. Follow him on Twitter and on Google+.

Tags: TV Listings