Turn off that barbecue. Put away that sunscreen. Change the channel from college football.
It may be the final unofficial weekend of summer and the weather outside may be very nice, but look at the marathons playing across your television dial today, tomorrow and Monday!
-------------------------------------------
Saturday, September 1
BBC America: "Doctor Who" (pictured) marathon, midnight to 9 p.m., followed by "Doctor Who" Season 7 premiere at 9 p.m.
BET: "The Game" marathon, 10 a.m. to 9 p.m.
History: "Swamp People" marathon, 8 a.m. to 8 p.m.
MTV: "The Hills" marathon, midnight to midnight
Oxygen: "America's Next Top Model" Season 3 marathon, 8 a.m. to 6 p.m.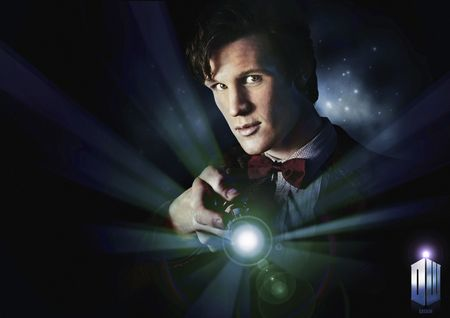 Sunday, September 2
A&E: "Longmire" marathon, 11 a.m. to 6 p.m.
Bravo: "Real Housewives of New Jersey" marathon, 9 a.m. to midnight
G4: "Cops" marathon, 10 a.m. to 7 p.m.
MTV: "The Hills" marathon, midnight to 9 p.m.
Style: "Sex and the City" marathon, 6 a.m. to 3 a.m.
USA: Law & Order: SVU" marathon, 10 a.m. to 1 a.m. the next day

Monday, September 3
A&E: "Storage Wars" marathon, 8 a.m. to 9 p.m.; "Coma" premiere, 9 p.m.
ABC Family: "Switched at Birth" marathon, 7 a.m. to 9 p.m.
Bravo: "Real Housewives of New York" marathon, 7:30 a.m. to 10 p.m., new "Gallery Girls" at 10 p.m.
FX: "Two and a Half Men" marathon, noon to midnight
Style: "Gossip Girl" Season 1 marathon, 9 a.m. to 3 a.m.
USA: "NCIS" marathon, 6 a.m. to 8 p.m.
VH1: "Love and Hip Hop: Atlanta," 11 a.m. to 9 p.m.

Matt Richenthal is the Editor in Chief of TV Fanatic. Follow him on Twitter and on Google+.

Tags: TV Listings