The Glades Season 4 gets underway tonight on A&E, with Matt Passmore's Jim Longworth fighting crime in the Florida Everglades with his signature grin and sarcasm intact.
But will his romance with Callie (Kiele Sanchez) thrive after the marriage proposal at the end of last season? And what did the actors tease about strippers and zombies (?!?) being a part of the new season?
I ventured to the show's set in Miami earlier this year to talk to the cast and was able to pull together 10 teases for the new season that could help make The Glades addition to your summer programming schedule...
----------------------------------------
Ready For marriage? "I think he thinks he is," said Passmore, laughing on set. "For a guy that's always on the front foot, always fixes things, he's always the smartest guy in the room [but] you try that with the woman you love [and] you're gonna be wearing your badge around your neck…[Callie] doesn't take any of his shtick."
Callie complications: "This proposal I think is much more complicated for her," Sanchez teased. "And I think that Callie understands all too well that jumping into things and following your heart [may not be] the best decision, always. And her struggle for independence and to be independent as a single mom versus love and a new relationship is sort of where she's at…that's her struggle."
Sanchez also said the answer to Jim's proposal won't come easily - but will be dealt with.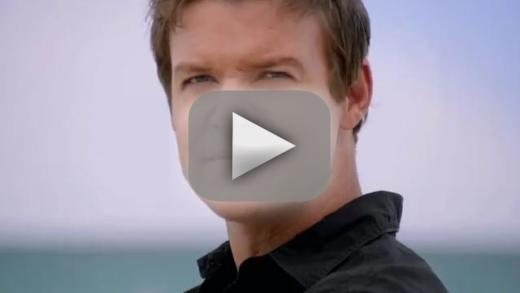 Wacky happenings: Carlos Gomez, who plays Longworth's BFF Dr. Carlos Sanchez, said to expect the crime solving to move away from the norm: "I think the cases are going to be a lot wackier than you've seen them before... It's not going to be as edgy. I think what's good about our show is the relationship between the characters so I think you're going to see a lot of more of what's happening with us away from the cases and stuff."

Comfort food: Passmore elaborated on his co-star's point: "We're not the show where we have car chases and-and tackling perps and stuff like that. There's a definite format to the show and it's comfort food. It's literally something you can sit back with your Sunday night meal and you don't have to work too hard but it just feels good."

Magic Jim? There is a case coming up featuring strippers, but will we see Longworth go 'undercover,' so to speak? "I don't think we have the budget for a G-banger good enough for Jim," Passmore said with a laugh. "Or maybe that's just the powers that be that have said 'We don't want to see that.'"

In other words, sorry: we may not see Passmore's Magic Mike moves.

Mom drama: Callie has to consider her teenage son, Jeff (Uriah Shelton) in her marital decisions…and it won't be easy. "As we've seen in the last year too," Sanchez previewed, "[Jeff is] getting more and more difficult to kind of deal with and that struggle of dealing with this…I hope that we explore that more and I think it's not going to be so easy for him." 

More Daniel: Fan favorite Daniel, played by Jordan Wall, is excited that we'll learn more about this character in season four: "This season I actually was surprised by something. We'll find out about Daniel and we'll get a little peek at his family life." He also teased that meeting his family (including a sibling) will shed light on why quirky Daniel is the way that he is.

Zombies: There's an episode involving zombies coming later in the season. Michelle Hurd, who plays Colleen Manus (aka Jim's boss), couldn't give many details but she called it "interesting" and said while she'll be in her usual role of heading up the investigation, she did confirm one thing. "I'm not going to become a zombie.  I am not a zombie."

A new Jim? Passmore said that while we've seen Jim with many different ladies over the years, he wanted that to change in Season 4: "I made [the writers] promise at the end of last season, I was like, no more women. Let's start exploring some relationship stuff rather than just 'oh, watch out 'cause I might fall for this person.'"

Huge sacrifices! Passmore, who is Australian, likes his beer - but he's sworn off it during shooting, though not because he'll be shirtless a lot this season: "The horrible thing about a beer gut is it shows through no matter what."

The Glades returns tonight at 9 p.m. om A&E. Visit TV Fanatic immediately afterward for a detailed review of the premiere.



Jim Halterman is the West Coast Editor of TV Fanatic and the owner of JimHalterman.com. Follow him on Twitter.

Tags: Exclusives, Set Visits, Spoilers, The Glades