Jay Ryan Previews "Greater Purpose" for Vincent, Catherine vs. Muirfield and More
by TV Fanatic Staff at .
Jay Ryan was faced with a challenge on the Comic-Con red carpet yesterday.
We spoke with the actor immediately after gathering up some MAJOR scoop from co-star Kristin Kreuk on Beauty and the Beast Season 2... so would the New Zealand native be able to top his spoiler-filled colleague?
In the following exclusive Q&A, Ryan gives thanks for the Beasties; talks about kissing Kreuk; teases a "greater purpose" for Vincent this fall; and also wonders with whom he will be aligned: Catherine or Muirfield? Watch now: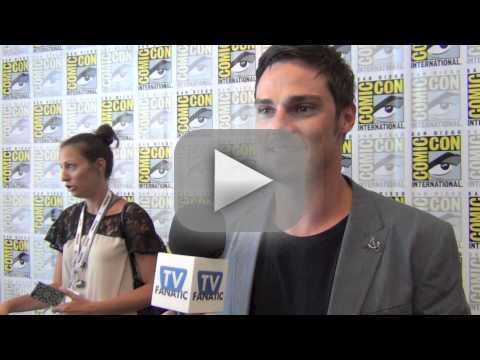 Visit our new Beauty and the Beast forum all summer long to meet up with fellow fans and discuss all that lies ahead on this CW drama.

Tags: Exclusives, Interviews, Comic-Con, Spoilers, Beauty and the Beast
From Around the Web