Ginnifer Goodwin: Scared of Peter Pan, Hoping to Be Enchanted
by TV Fanatic Staff at .
It's not exactly a secret at this point: Peter Pan is on the way to Once Upon a Time Season 3.
Who might be portraying the iconic character? What sort of influence will he have on our favorite fairy tale heroes and heroines? Don't ask star Ginnifer Goodwin!
We attempted to do so at Comic-Con last month and got (very politely) shot down by the actress, who is unable to provide many Pan-related details. But Goodwin can tell us where she hopes Snow and Charming end up when/if they ever settle down. Watch our interview now for the answer: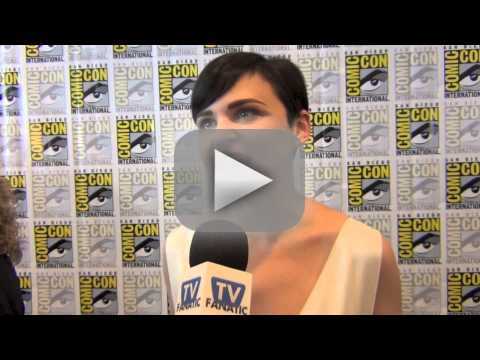 Other Once Upon a Time scoop we gathered from the event:

Tags: Exclusives, Interviews, Once Upon a Time, Comic-Con
From Around the Web