With about six weeks to go until the premiere of Once Upon a Time Season 3, we've got a couple updates on what fans can expect when this ABC favorite returns on September 29.
First, as teased in the following video, mermaids may be on the way... but they also may not be the gentle, sweet, melodious version of these creatures that we met in a certain Disney film.
Lana Parrilla tells William Keck of TV Guide Magazine that Evil Queen and her Storybrooke pals will visit Neverland and encounter a group of these exotic individuals, describing them as "beautiful, full-bodied and not the nicest mermaids. They're more like sirens."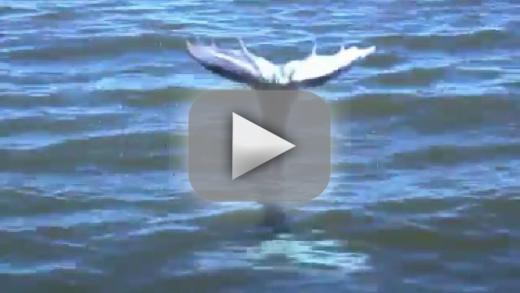 On Episode 3 of the third season, meanwhile, Regina will find herself making a close connection with Sean Maguire's Robin Hood.

But even though the actress says this dangerous vigilante is the sort of "manly" man with whom her character should be in a relationship, producers say any romance between the pair will take a very "tragic turn."

What else can fans expect from Once Upon a Time Season 3? Visit our section of OUAT videos now for a slew of exclusive cast interviews conducted last month at Comic-Con.

Tags: Once Upon a Time, Spoilers