We've all played the lottery, right? We've all dreamed of winning big and changing our lives, haven't we?
So what happens when a group of seven co-workers at a Queens gas station hit it huge with a shared ticket? That's the story behind ABC's new drama series Lucky 7, which chronicles the consequences from this victory and tracks the lives of all involved in it.
One of the Lucky 7 is Matt Long, who first came to TV prominence with his lead role in the short lived but still-remembered series Jack & Bobby. Long's character, also named Matt, has a pregnant girlfriend, but, as you'll see in tonight's first episode, the win doesn't bring an immediate happily ever after to this young family.
I sat down with Long recently to talk about the new series, as well as his reflections on Jack & Bobby...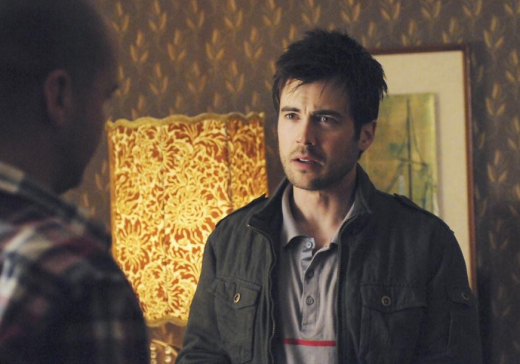 TV Fanatic: Tell me about the jumping off point for all the characters in Lucky 7. What's the appeal of these people for viewers?
Matt Long: I think it comes out of the fact that the characters honestly are so rich and full of life. And their stories have been set up in such a real relatable way I feel like, that I believe everything that they do, even though the world in this show is kind of heightened.
I think [Lucky 7 is] not just a drama. It's not just about heavy things but there are a lot of really funny, lighter, crazy, whacky moments in it. And I think that's what makes our show different, and I really hope that's what people will like about the show and want to watch.
The show is really about the characters. It's not about the lottery win, I don't think. The lottery is just a kind of a catalyst, something that sort of amplifies the stories. It's about the characters and the relationships that they have with each other in the gas station, and each individual character's life outside of the gas station. And like I said, the lottery just makes it even bigger and more amplified, the good and the bad.
TVF: You could say that the American dream is basically for us to have money and live easy yet the money is what causes all these problems, right?
ML: My character, Matt, lives at home with his pregnant girlfriend and their son, Henry, in his mother's house with his mom and his brother. And so the money, of course, will allow him to be able to provide for them and to get them out of the house but he makes a very poor decision in the pilot that the money will not be able to help and it's going to haunt him for some time.
TVF: There's also the part of the pilot where Matt doesn't actually put money in for the ticket because he's like 'oh, just cover me.'
ML: Well he didn't have any [money]. He's trying to live and support his family and he makes very little at the gas station. So they've been spotting him for some time.
TVF: How much does that become a part of what's coming?
ML: It's certainly another level of drama that's added in, especially for Matt, because he feels betrayed by these people that are part of his family at work and they're all very close to each other…[and] that question does linger and we revisit that in the next couple of episodes.
TVF: Are we supposed to be rooting for Matt and his girlfriend to be together or maybe Matt with someone else?
ML: I think it'll be very apparent as the next couple of episodes play out. I think Mary (Christine Evangelista), as his girlfriend, has much grander aspirations with the whole money situation and she's much more prone to more expensive tastes and more expensive living. So I think there will be some friction that happens, definitely. Yeah, there is someone else that...I mean we don't know exactly what's going to happen but it certainly will continue to play out. As far as rooting for them, I think it it'll be very apparent as things go on.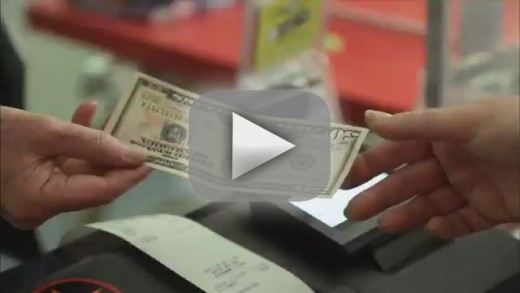 TVF: Would you say there have been some parallels with Matt in Lucky 7 and yourself?
ML: It's amazing the parallels that are going on. I used to live in Astoria. I lived there for about two years when I was struggling trying to make it, and I got Jack and Bobby when I lived there. I wasn't in SAG. I had nothing really. I hadn't done anything. I had done a lot of plays in high school and college and stuff, but that was my first big job, so I was like Matt. I was struggling. I shared a bedroom with a guy. I was flat broke, man.

And I didn't have a pilot yet when this job came in, and you think, 'we've got a baby coming and I need a job,' and the phone rang. And a lot of times the phone rings and an offer for something that may not be amazing, and look, here it is, and it was this. And it's such a great show, and it's such a great character. It's been really amazing. It's been a wild year.

TVF: The business has changed a lot since Jack & Bobby and you've done a lot over the years and here you are today in another promising new series. How do you feel about the time since Jack & Bobby?
ML: Well, there have been ups and downs and it's been frustrating at times, and then there have been a lot of huge blessings too. I've always had more success in TV. So I've always kind of felt like it would be something in the TV world that took me to the next level hopefully, and hopefully it'll be this. And if not this it'll be something else, but I'm really hoping it's this one...I'm really blessed and lucky to be a part of this because it's very different from a lot of the other things I've done. It's such an eclectic mix of people and such a great mix of characters, and I've been very fortunate to be in some really cool things.

TVF: How did you deal with the Jack & Bobby experience because in some ways you went through the high and low in that one year. The critics loved the show but it didn't catch on with the ratings.
ML: I was totally naïve when I started it. I mean, I didn't know anything. I didn't even have an agent when I got that job, only a manager, and I'm still with him. I learned everything on that show. .I didn't know anything, which was amazing. It was an awesome show to learn that on and a great show to be a part of for your first job.

But the bad side of it is that it starts you off on such a high in your own mind, as far as 'wow, the show got picked up!' The first show that I ever did, it got picked up. It went for a full year. I mean, how hard it is to get a pilot, get it picked up and get the show to go.

And then I went and did a movie immediately after that in Australia, Ghost Rider. And then I came back here, and the show was cancelled and the brakes were slammed on, so it was a really difficult time to get my head around what the heck was going on and what was happening at that point, you know.

That was my first big thing. Everyone else in that show had been working for a while. It's just wild. It's been nine years ago but it was one of the best experiences I've ever had. It was a very special time and I don't know if anything will ever top it because it was the first thing I ever did, and I loved him and the story so much.

Lucky 7 premieres tonight at 10 p.m. on ABC

Jim Halterman is the West Coast Editor of TV Fanatic and the owner of JimHalterman.com. Follow him on Twitter.

Tags: Exclusives, Interviews