The Patriots and Broncos staged an epic Sunday Night football game yesterday, helping NBC easily win the evening in overall viewers.
Elsewhere: the American Music Awards posted major gains versus last year's show, as Miley Cyrus sang with a cat, Lady Gaga got it on with R. Kelly and the event increased by 32% over an all-time low in 2012.
Scroll down for a complete ratings breakdown...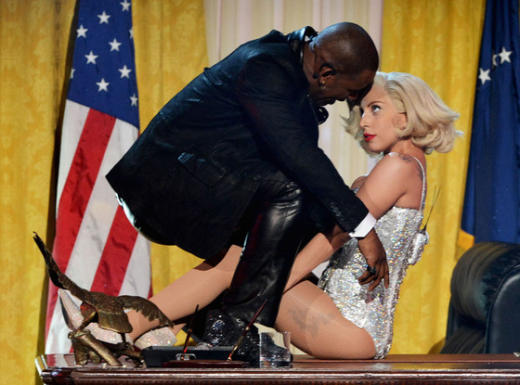 8 p.m.
The Simpsons: 6.6 million viewers/Bob's Burgers: 4 million
American Music Awards: 12.9 million
8:30 p.m.
The Amazing Race: 8 million
Sunday Night Football: 24 million
9 p.m.
Family Guy: 4.5 million/American Dad: 3.8 million
The Good Wife: 9.5 million
10 p.m.
The Mentalist: 10.6 million