The Young and the Restless fans are still coping with the impending loss of Michael Muhney, who was fired last month from the soap opera and whose last episode will air on January 30.
But the Devil is now here to help viewers cope.
Yes, Ray Wise - who delightfully portrayed Lucifer himself on Reaper - is now an integral part of the daytime drama, coming on board as Ian Ward, Dylan McAvoy's birth father.
What can fans expect from the character going forward? Wise recently chatted to TV Guide about the role...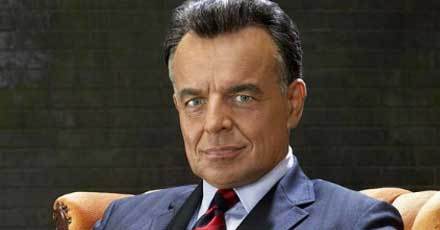 On why he shows up on Nikki's doorstep: I can't reveal his big secret reason for coming to town - what he really wants - but he certainly hopes to reestablish a relationship with the beautiful Nikki. Once upon a time, she felt a little something for him. He thinks he can override her fears and get that back. He's a very confident fellow.

What is Ian up to now? He went to prison for his crimes and has since become a self-help guru and author who's now heading an organization known as The Path. He's very busy passing out business cards and promoting his cause. If you want to find the path you are meant to have, come to one of his seminars!

What is Ian like? There's a lot of the Devil in Ian Ward, a charming guy who will be your best friend when you need one most. He can make you feel really good about yourself and, soon, you're believing everything he says. But, it's true. After playing the Big Kahuna, this part's a breeze!

How long will he stick around for? Hard to say. He's finding more and more reasons to stick around. He seems to be operating on his own right now, but it's a good bet he's not. Maybe he'll get an apartment in town. After all, Nikki looks real good. A gorgeous woman!

Matt Richenthal is the Editor in Chief of TV Fanatic. Follow him on Twitter and on Google+.

Tags: The Young and the Restless, Interviews