The life of Walter White may not be especially funny to come. Take Skyler, for instance.
But the life of Walter White remembered in a parody Facebook video? Even this meth cook's scorned wife may crack a smile over that concept.
With Facebook having celebrated its 10-year anniversary last week with a special video look back, South African comedy duo Derick Watts & The Sunday Blues has pieced together a similar retrospective for television's most loved/hated drug dealer.
Remember when Walt went for chemotherapy? That was a crappy day, LOL. 
Take a minute to remember the Bad times now: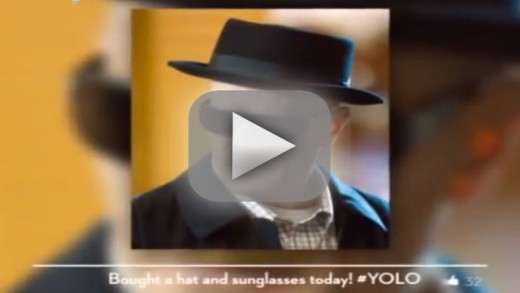 Watch Breaking Bad online to relive Walt's best and worst moments and consider our favorite episodes here:
Much of Breaking Bad Season 1 was slow and methodical, more a means of laying a foundation for what was to come than a compelling drama in its own right. The pilot, however, set the stage for the journey of Walter White with what is still one of Breaking Bad's finest installments, and not just because it got the show picked up by AMC. From that insane opening scene in the RV to his cancer diagnosis, ride-along with Hank, half-naked cook-a-thon with Pinkman and the confrontation with the dealers that almost got him killed before he even began his rise to power, the transformation of Mr. Chipps into Scarface had begun.