Heisenberg lives!
Maybe? Possibly? Okay... probably not.
But Bryan Cranston has the Internet buzzing today after being asked by CNN's Ashleigh Banfield last night whether his character really died on the Breaking Bad Season 5 finale.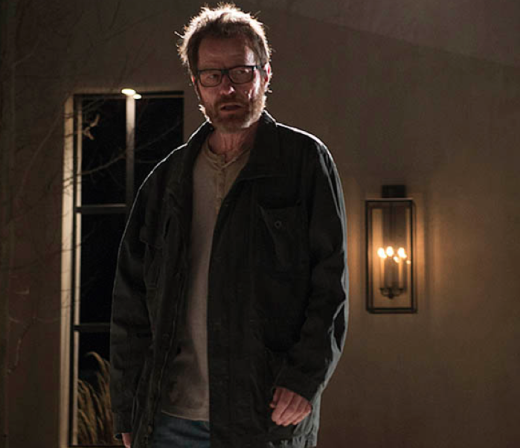 "Hey, you never saw bags zip up or anything," Cranston said while smirking, adding that he "[doesn't] know" whether or not Walter White was shot dead.
"Never say never," he concluded.
Is Cranston leaving the door open for a Breaking Bad movie? Or his rumored appearance on the prequel/spinoff Better Call Saul?
Or just having a bit of fun with a reporter? Our money is on the latter.
Much of Breaking Bad Season 1 was slow and methodical, more a means of laying a foundation for what was to come than a compelling drama in its own right. The pilot, however, set the stage for the journey of Walter White with what is still one of Breaking Bad's finest installments, and not just because it got the show picked up by AMC. From that insane opening scene in the RV to his cancer diagnosis, ride-along with Hank, half-naked cook-a-thon with Pinkman and the confrontation with the dealers that almost got him killed before he even began his rise to power, the transformation of Mr. Chipps into Scarface had begun.