Major changes are coming to Homeland.
That's what happens when you kill off one of a show's two leads and then send the other lead to Pakistan and Afghanistan.
In an interview with Entertainment Weekly, showrunner Alex Gansa says Homeland Season 4 is akin to "doing another pilot," considering the new location and all the new roles to be cast. 
Corey Stoll, Suraj Sharma, Laila Robins and Michael O'Keefe, for example, have all signed on to recur this fall.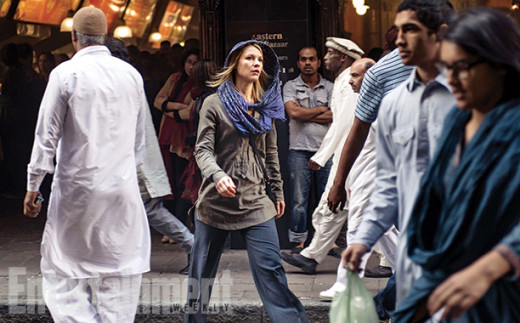 What will new episodes actually be about?

"We'll be witnessing Carrie Mathison "doing the job she was trained to do: being a case officer in a foreign capital," Gansa teases, adding:

"We're going to see what an intelligence officer does on the ground. How she recruits assets, how she deals with the foreign government and her country team - the people she works with in the embassy - and the host country's intelligence services. That is a complicated and murky world, one that we hope is filled with intrigue and drama and adventure."

Gansa also says Carrie will have given birth by the time we meet back up with her, and it doesn't sound as though we'll be seeing the baby.

We likely won't be seeing anyone in Brody's family, either, while Carrie's mental health will be "quite stable," according to the producer.

Saul, meanwhile, will be working for a private military company and his role with his protege will be turned on its head.

"Saul plays a central role this season, albeit a different role, a reversed role," Gansa previews. "Saul in the past was Carrie's boss. Now that he's in the private sector he finds himself working underneath her and at her behest, so there's a role reversal that takes place there."

Showtime is yet to announce a premiere date for Homeland Season 4, but look for it to kick off in September.

Matt Richenthal is the Editor in Chief of TV Fanatic. Follow him on Twitter and on Google+.

Tags: Homeland, Spoilers