BLAIRS EYEBROWS!!!!!!!
Blair Waldorf is hot: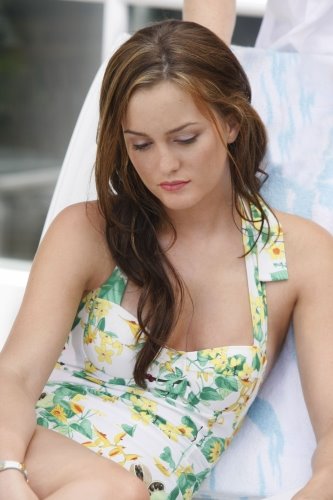 But I know where you guys are coming from, for some reason her eyebrows sort of don't match the color of her hair or something like that.
Which, makes her lose some of her beauty.
Like in this pic, her hair seems darker than her eyebrows.
I don't know, maybe it's really a different color or maybe it's just lighting but she's always been hot, however the eybrow situation dicreases her hotness.
I can honestly say I have NEVER once noticed her eyebrows at all haha
I don't really see the big deal though. I looked at them and yeah they are a bit different but not in a bad way. She's still beautiful as are her eyebrows if her eyebrows were looked like caterpillars or connected then there would be a problem.
however the eybrow situation dicreases her hotness.
really? haa I didn't even notice it until someone pointed it out and honestly i still dont really see the difference.
I think the eyebrows look weird because of lighting.
Here are two pics from the same episode "Empire Of The Son".
In one, her eyebrows don't seem to match her hair:
But in the following one, you can't tell that:
So I think it's basically the lighting that makes it look like the shades are different but perhaps it's the fact that she was blonde and has to dye her hair to play Blair. I'm assuming you can't dye eyebrows?
Regardless of all that I still think she's hot.