Gossip Girl's new makeover?
It's been said that GG's blog will get a completely new makeover with "new techonology", but right now it's obviously under wraps. So what do you guys think "she\he" will change? And question, up until episode 3 or 4, I think all the episodes started with a screencap of her\his website, so do you think not only will this screencap change, but the opening credits? Do you want the opening credits to change? And if given the chance, what would YOU change about the Gossip Girl blog? If I'm correct, this would be the third website change, as shown below. Thoughts??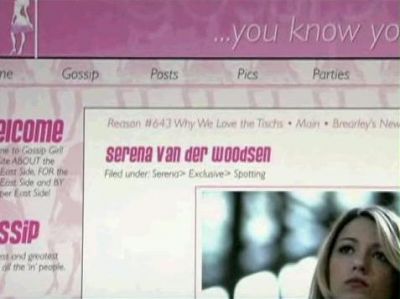 *BUMP* Guise, so obviously the GG site renovation started last week as it was under construction, but today, out of curiosity I checked the official site to see how big of a change its been, and compared to the previous layout, it's been altered a notch. Bear in mind though that it's not 100% finished, but it's a start.