OT: Person of Interest (Espionage, sociopathy and Lost)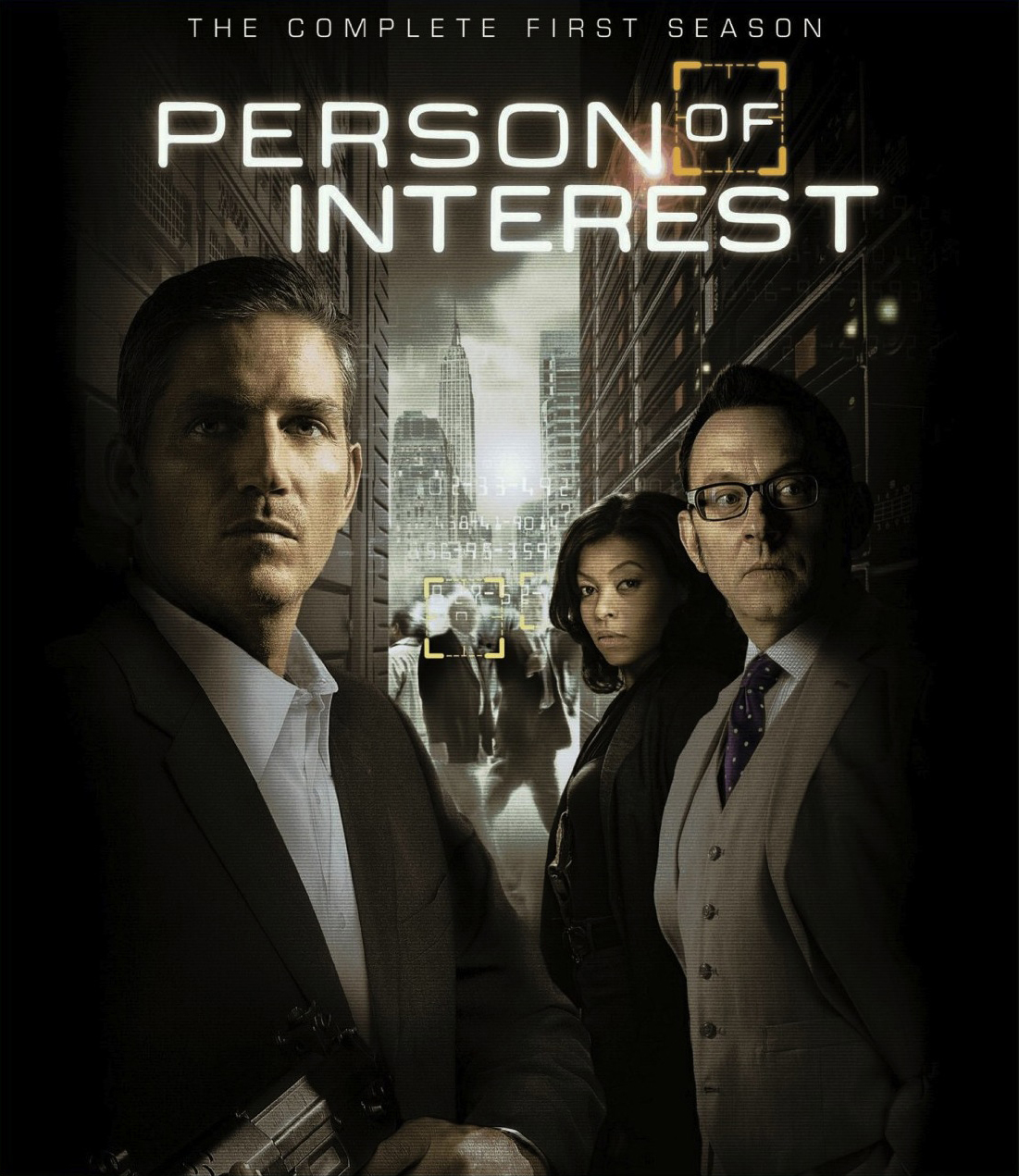 ---------------------------------------------------------------------------------------------------- 
Writing Staff:
Creator: Jonathan Nolan(writer of Dark Knight)
Producer: J.J. Abrams(Lost, Fringe, Alias, Star Trek 2009) 
---------------------------------------------------------------------------------------------------- 
Story:
Imagine your life is "observed" by someone...by something. Something capable of  knowing  everything you do, every action you take, every letter you write - something omniscient and omnipresent. 
"John Reese" - an ex-CIA agent has spent last few months hiding in plain sight, drinking himself to oblivion, hiding from the demons of his past, from government conspiracies and his own mistakes. This solemn misery is interrupted by a strange man, named "Mr.Finch", a mysterious unnafilated civilian man who never existed, who approaches Reese after a metro incident involving him.
"Mr.Finch" seems to know everything about the man who calls himself "John Reese" and seems to be offering him a job - Mr.Finch will deliver him a social security number from time to time - a social security number of someone who is about to be involved in a crime in some manner - be it as a victim or as a perpetrator.  Mr.Finch calls this as Reese's chance to atone for his sins, to do something right in his life, to be able to do something outside the law and Reese, haunted by his own personal tragedies, jumps onto the opportunity to do good...one number at a time...
Sadly what Reese does not exactly realize is that everything that happened and will happen to him during his involvement with Mr.Finch, won't be coincidence - everything is but a consequence of decisions both he and Mr.Finch have done in their pasts, with lot of interested strange factions in New York taking notice of them now. 
Reese has no idea that after running from conspiracies for so long, he just got himself tangled up in  the biggest conspiracy in an entire human history. 
---------------------------------------------------------------------------------------------------- 
Trailers:
---------------------------------------------------------------------------------------------------- 
Opinion 
Love this show. Possibly the best thing in last few years, tbh.  To sum up - its like Lost, minus the Island stuff and supernatural stuff - You have characters involved in situation, bits and pieces of which you learn through flashbacks, seeing how each character is connected to each other, and showcasing an entirely new sides of them.
The lead character is unexpectedly badass and refreshingly ruthless broken man, while "Mr.Finch" manages to get enough character development to be interesting while still remaining a complete enigma. Possibly the best character development on tv since I don't know when.
Also - show builds up its lore BEAUTIFULY - episode by episode, a complex image of bleak, complex and dangerous life in New York is constructed. Various factions, mysterious people with their agendas, locations - every episode somehow matters in the end and connects with everything, so while the show IS somewhat procedural in nature(new number per episode, etc), every episode continues from previous one and even the "cases of the week" end up being referenced and reused because no one in the show forgets about them. 
What I love the most however is Lost-style of mysteries - You have a quite normal spy-genre idea and slowly through everything  that happens, you get mindblowing revelations, that make the setting more and more complex, making you want to learn more about those characters and what has happened. 
 Also A LOT of familiar faces in the show - starting but not limited with Michael Emerson(Lost's Ben Linus), Enrico Colantoni(Keith Mars From Veronica Mars) and Amy Acker
What I definitely love the most is how the show handles its villains - by the S1 finale, the show already has, what, 3?4?5? reccuring factions of villains who could not give two shits about each other(and in most of cases do not know of each others' existences) and yet each villain manages to feel threatening and dangerous in different ways.
 The show manages to humanize villains just enough to make them interesting and relatable, yet at the same time makes them into such an unrepentant dickwads, that while you understand their motivations and relate to them, you just can't help but want each of them to be taken down.   
And at the same time, the motivation of each major villain feels different and every one of them has such a distinct atmosphere to them. 
Out of them all, though Root certainly is  the centerpiece of awesome in terms of villains for me. Possibly the best villain I have seen on tv in last few years. 
 The show manages to humanize villains just enough to make them interesting and relatable, yet at the same time makes them into such an unrepentant dickwads,  Something that TVD fails in miserably. Its either we don't know enough about a so called villain to care when they die or they overload them with all these unnecessary emotions turning good potential villains into teddy bears who couldn't scare a child. Ergo Damon, Kat and Klaus. Morfing the villians into pseudo-likable people and then scrictly refuse to kill them off. Damn this show to hell!
 Okay just caught up to the newest Season Two episode, "2πR" and its amazing of how much one little revelation about a character can change the viewpoint of the wholes toryline - I am now 100% sure that Finch has some sort of bigger plan(the last thing he said to that genius kid, saying that the times they live in are about to get very strange and urging him to keep the program codes he created closely to himself, pretty much convinced me of that. 
 Talking about side-characters, I am now not sure on where Fusco's storyline is heading, but I for sure hope he does NOT get dead. He is far too entertaining character for that.   But its nice that he has got his own villain. 
I do wonder on how John will get out of the FBI prison now and its fascinating to see an actual honest good guy hunting him and not just supposed bad guys. 
 Talking about bad guys - Alistair Wesley sounds like quite threatening villain and it fascinates me on just HOW MANY long-term villains does this show have now. And Root continues to be the MOST brilliant villain in a long long time, for me. The sheer amount of crazy and unpredictable is astounding.