Watch TV Online
Watch Smallville Season 8 Episode 16
"Turbulence"
Original Air Date:
Tess Mercer invites Clark to accompany her on a press conference in New York City, but when her plan crashes, Clark must choose between saving her or hiding his powers. Davis tries to control his Doomsday monster.
Watch Supernatural Season 4 Episode 16
"On the Head of a Pin"
Original Air Date:
Someone finds Lucifer's sword and uses it to kill angels. Castiel and Uriel capture Alastair and try to get Dean to use his torturing skills to learn how to stop the murders.
Watch 30 Rock Season 3 Episode 15
"The Bubble"
Original Air Date:
Liz learns that Drew's charm has gotten him special treatment. Jack attempts to renegotiate Tracy's contract. Jenna gets a new hairstyle to capture public attention.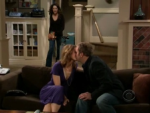 Watch Gary Unmarried Season 1 Episode 17
"Gary Hooks Up Allison"
Original Air Date:
When Allison has been spending too much time at Gary's since her break up with Krandall, Gary tries to play matchmaker for Allison.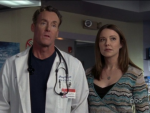 Watch Scrubs Season 8 Episode 11
"My Nah Nah Nah"
Original Air Date:
Turk tries an experimental procedure; Dr. Cox puts on his old ring; Janitor has problems with Lady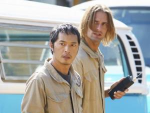 Watch Lost Season 5 Episode 9
"Namaste"
Original Air Date:
When old friends drop in, Sawyer is forced to perpetuate his lie for their protection. Meanwhile, Sun is somehow separated from the rest of the Oceanic 6.