Watch TV Online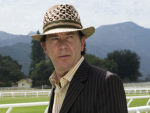 Watch Leverage Season 1 Episode 1
"The Nigerian Job"
Original Air Date:
Here's a brief summery of the pilot episode for Leverage. In it, we meet Nathan Ford and his team of criminals.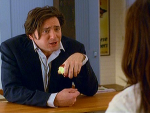 Watch Lipstick Jungle Season 2 Episode 10
"Bye, Bye Baby"
Original Air Date:
Nico and Kirby's relationship goes through a rough patch, Victory looks to expand her line, and Wendy finds herself in a professional tangle.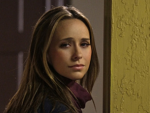 Watch My Name is Earl Season 4 Episode 12
"Reading is a Fundamental Case"
Original Air Date:
While reading to the children of Camden County, Earl reminisces about a recent deed that he and Randy righted off their list. The event all began when Earl found his old friend, Raynard (guest star Ewen Bremner).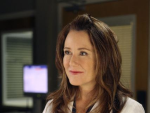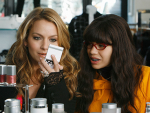 Watch Ugly Betty Season 3 Episode 10
"Bad Amanda"
Original Air Date:
Betty and Amanda are forced to work together for a Mode website article "How I Blew Ten Grand Without Spending a Dime." The two girls go out for a night on the town for research and Betty is forced to do something very Amandaish.
Watch The Office Season 5 Episode 9
"The Surplus"
Original Air Date:
Dunder-Mifflin Scranton has extra money in its budget that it must spend or kiss goodbye for next year. Angela and Andy continue to plan their wedding ... at Schrute Farms.