Watch TV Online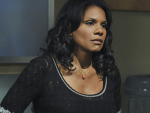 Watch One Tree Hill Season 6 Episode 9
"Sympathy for the Devil"
Original Air Date:
Sam teaches Jamie about money. Brooke must decide whether to date Owen again, since he broke her heart the last time. Nathan comes face...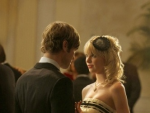 Watch Gossip Girl Season 2 Episode 9
"There Might Be Blood"
Original Air Date:
Serena and Aaron get closer - and she learns a secret about him. Blair goes to new lengths to better her chances at Yale. Jenny's relationship with Nate, and friendship with Agnes, take center stage.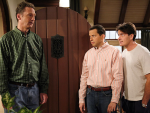 Watch Two and a Half Men Season 6 Episode 6
"It's Always Nazi Week"
Original Air Date:
When Judith kicks Herb out of the house, Alan swings by to pick up Jake's school book and ends up sleeping with her. While Judith cools off, Jake is sent to live with the guys for three months.
Watch How I Met Your Mother Season 4 Episode 6
"Happily Ever After"
Original Air Date:
When the gang is out to dinner, Ted runs into Stella and he makes the group hide under the table. While hiding, each member of the group relates with a story of a person they never want to see again.
Watch The Big Bang Theory Season 2 Episode 6
"The Cooper-Nowitzki Theorem"
Original Air Date:
After an open house night at the University with grad students, an obsessive student Ramona Nowitzki (Riki Lindhome) likes Sheldon and makes her way into becoming his girlfriend / assistant.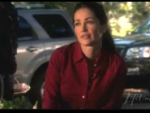 Watch Army Wives Season 2 Episode 19
"Last Minute Changes"
Original Air Date:
As the second season winds down, Roxy, Claudia Joy, Denise, Joan and Pamela all face challenges of trying to fit in, stay connected and do right by themselves and their spouses.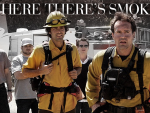 Watch Entourage Season 5 Episode 9
"Pie"
Original Air Date:
Vince begins his first day on the set of Smoke Jumpers, however, he's very unhappy when he finds out the leader actor Jason Patric is ste...
Watch True Blood Season 1 Episode 9
"Plaisir D'Amour"
Original Air Date:
When Sookie is helping Eric find the thief in his bar, she discovers it's a Vampire who comes after her. When Bill kills the Vampire to defend Sookie, he must pay a price for his crime against his kind.
Watch Dexter Season 3 Episode 6
"Sì Se Puede"
Original Air Date:
Here's a recap of "Sì Se Puede." It's the latest episode of Dexter, in which the title character makes a new friend. For real.