Watch TV Online
Watch The Office Season 1 Episode 2
"Diversity Day"
Original Air Date:
Due to Michael's inappropriate comments, the office staff must sit through a seminar on diversity and tolerance. Offended at havin...
Watch Desperate Housewives Season 1 Episode 16
"The Ladies Who Lunch"
Original Air Date:
Maisy Gibbons (Sharon Lawrence) is finally caught and arrest for prostitution. Maisy's little black book of clients, that includes Rex, soon becomes public for all to see.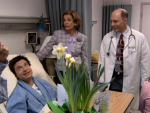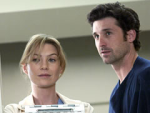 Watch Grey's Anatomy Season 1 Episode 1
"A Hard Day's Night"
Original Air Date:
The series opens with Meredith removing a sofa pillow from the bare bottom of a man named Derek. The evening before, these two had downe...
Watch The Office Season 1 Episode 1
"Pilot"
Original Air Date:
Regional Manager Michael Scott learns his branch may be downsized and tries, unsuccessfully, to hide this information from his staff. Me...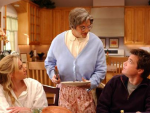 Watch Arrested Development Season 2 Episode 14
"The Immaculate Election"
Original Air Date:
George Michael runs for class president against popular student, Steve Holt; Lindsay kicks Tobias out and he returns in costume as Mrs. Featherbottom.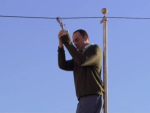 Watch Two and a Half Men Season 2 Episode 18
"It Was Mame, Mom"
Original Air Date:
Charlie is invited to a party hosted by a gay ad-executive, Eric (David Starzyk), so Charlie brings Alan to pretend to be his life partner until he meets Eric's beautiful ex-wife.