Watch TV Online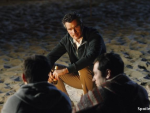 Watch Desperate Housewives Season 5 Episode 17
"The Story of Lucy and Jessie"
Original Air Date:
Susan continues to work as a teacher's aid and has to stay on her boss, Jessie's good side. Edie looks for information on the the people that died in Mike's car accident.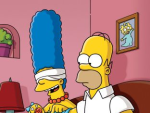 Watch The Simpsons Season 20 Episode 13
"Gone Maggie Gone"
Original Air Date:
Homer leaves Maggie on the doorstep of a convent, setting off a DaVinci Code-style chain of events involving The Freemasons and the hunt for a rare jewel.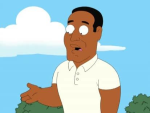 Watch Family Guy Season 7 Episode 9
"The Juice Is Loose"
Original Air Date:
Peter cashes in an old raffle ticket from 1989 and wins a golf outing with O.J. Simpson, who he befriends Simpson and brings him home to meet the family. Quahog as a whole is not too pleased.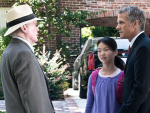 Watch Big Love Season 3 Episode 9
"Outer Darkness"
Original Air Date:
Nicki wants to come back, but Bill wants to divorce her; Hollis Greene kidnaps Cindy and Ted's daughter; Barb is about to get ex-communicated.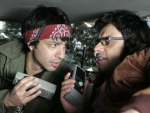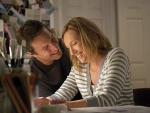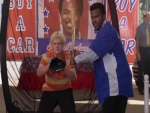 Watch Eastbound & Down Season 1 Episode 5
"Chapter 5"
Original Air Date:
After Terrence's harsh words, Kenny gives up on his dream. However, Kenny's passion is re-ignited when Ashley brings back his old rival, Reg Mackworthy (Craig Robinson).
Watch Kings Season 1 Episode 1
"Goliath"
Original Air Date:
As the war between Giboa and Gath rages, a lone soldier, David, rescues two hostages from behind enemy lines. When one of the hostages turns out to be the King's son, David sets in motion the events that lead to peace.