Fringe Season 3 Episode 17: "Stowaway" Photos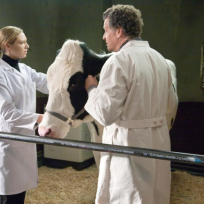 Added:
Displaying 1 photo
Around the Web
Want more Fringe?
Sign up for our daily newsletter and receive the latest tv news delivered to your inbox for free!
William Bell: Now, Olivia's brain can accommodate my consciousness for several weeks, before would anything happen to her.
Peter: Weeks? Not a chance.
William Bell: And, I am confident Walter will find a more stable home, long before that.
I understand that this could take some time getting used to. Imagine how I feel, I never knew that a bra was so binding.

William Bell