Fringe Season 5 Episode 8: "The Human Kind" Photos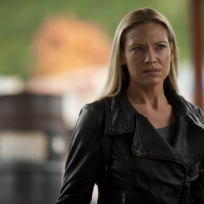 Added:
Displaying 1 photo
Around the Web
Want more Fringe?
Sign up for our daily newsletter and receive the latest tv news delivered to your inbox for free!
Olivia: Expecting me?
Simone: I've been waiting many years for someone to come for that magnet. Come, I'll show you.
Peter: Trust me when I tell you, I am in complete control.
Walter: I don't believe you are in control. Son, you promised me. You said you would be there for me, do you remember, to keep me from slipping? I need you. I'm begging you. Please come back in and let me run some tests.