Moon Bloodgood Photos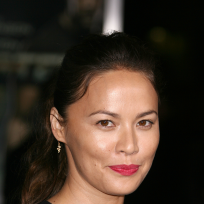 Added:
Displaying 1 photo
Around the Web
Want more Falling Skies?
Sign up for our daily newsletter and receive the latest tv news delivered to your inbox for free!
Karen: Glad you came Hal. I wasn't sure you got my message.
Hal: Loud and clear.
Girl: Nice one, Benji.
Ben: Stop calling me that.