65 Forum Posts
No you you fail in common sense , HERES SOME COMMON SENSE THIS IS A FAKE TV SHOW THATS COMMON SENSE BUT OFCOURSE YOU LACK THAT !
I DONT CARE WHAT YOU SAY CHAIR IS ENDGAME DEAL WITH IT! MAYBE YOU SHOULD LEARN WHEN TO SHUT IT ! IF YOU'LL EXCUSE ME I HAVE BETTER THINGS TO BE DOING , IM BORED WITH THIS GAME!!!  I hope I never stumble upon this site again!
CHAIR IS ENDGAME DEAL WITH IT xD
Goodbye and Good riddance!!!!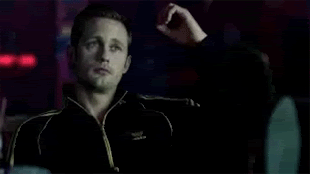 NO you SHUT IT !!!! ALL YOU DAIR COMMENTS ARE JUST BORING ME  !!!!!
NO THAT WOULD BE DAIR FANS !!!!!!
Want more ?
Sign up for our daily newsletter and receive the latest tv news delivered to your inbox for free!