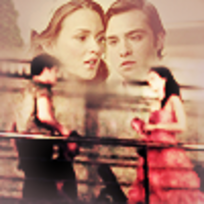 CHAIR est vivant!
LIVE FOR GG. LOVE FOR CHAIR! I'm a LEIGHED fan but I don't make crazy manips. BTW, I  can't stand Dan, Manessa ,and DAIR. Anything beyond an existing platonic line between Blair and Dan is a SHAME to watch. CHAIR-CHAIR-CHAIR   I'm a free gLeek, bb! Jesse St. James FTW! Ooh, and, Finn's a DOUCHE. ST. BERRY, ST. FABRAY, ST. FABERRY!
Member Since:
388 Forum Posts
There was only one thing I saw in that preview: FABERRY LOVE!
Oh, I almost forgot about how he's going to woo Quinn again with a Justin Bieber song. This is what I had in my mind after I read about the spoiler: "SERIOUSLY, SAM? A JUSTIN BIEBER SONG? FOR QUINN? YOU'RE WAY MORE STEREOTYPICAL THAN I THOUGHT. SERIOUSLY?"
I hate Sam. He makes Quinn boring, and he's going to make Santana boring. Geez, I liked him way better when he had the hots for Kurt in "Duets".