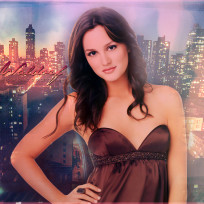 Blairules17
My Rating of how I like people/couples on Gossip Girl (0/10 worst 10/10 best)-  Blair-10/10 Chuck-9.8/10 Nate-9/10 Serena-8/10 Dan-8/10 Jenny-8.8/10 Rufus-6.2/10 Lily-6/10 Georgina-9.5/10 Vanessa-3/10 (due to sleeping with Chuck)  Bart-2/10 Chair-9.9/10 Nair-9.6/10 Dan/Serena-Don't care Vanessa/Chuck=The worst couple ever
Member Since:
13 Forum Posts
better sereana and nate then chuck and blair.....
i mean the producers said chair is always on the top of their mind, but........if what the given the finale chair situation i have to wonder what on the top of their minds means!
HOWEVER JUST SAW IT SHE PROBABLY MEANS CHAIR, BUT SHE DID NOT SAY CHAIR! IDK!