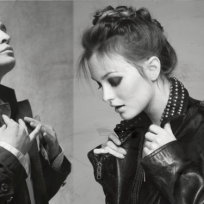 J♥ U never marry any1,u're mine♥
Dan and Blair will never be together, Dan is just a cover up for the prince, Chuck and Blair are endgame, Chuck and Blair are the show
  TEAMDARKKNIGHofCOURSE!!!!!!!!!!! TEAMCHAIRMARRIAGEORENGAGEMENT!!!!!!!!!!!! TEAMBRINGBACKCHAIRRIGHTNOWPLIZZZZZZZZZZZZZZZZ!!!!!!!!!!
Member Since:
321 Forum Posts
damn it a link pliz not tvpc plizzzz
well thanks im gonna sleep its 3 am here bye !!
OMG im totally in love with chuckkkk poor thing all alone and i feel bad for dan too!!
did u guys see the new promo whos holding the letter??