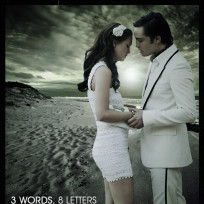 Chair=TheBEST
Hi! i LOVE GG so much! it´s kind of scary because it´s means so much to me it´s like my whole world is about GOSSIP GIRL, DANCE, MUSIC AND PCD. so you can say that I live for it.;p The biggest reason why i watch the show is because of CHAIR they are just soo HOT together the best couple i have ever seen on TV. THE actors are sooo good i mean they match perfect for their characters. But it´s just bad that ed and leight not are a real couple"/ if that ever happened I would be soo HAPPY!! can´t wait for the season finale and season 3!!!  
Member Since:
72 Forum Posts
I think that there is not enough drama between chuck and blair this season, they barely have any screen time!!!
Don´t you think that it would be fun if Blair got pregnant?!! I don´t think that she should keep it, but just to heat up the drama a little bit, because they are almost on their way to be boring now:(((
what do you think??????
"Maybe vanessa is in a car accident and dies... best GG episode ever!!!!! only has to be like 2 minutes long :):)"
Hahahahahaha!!! that would be the greatest episode eveeeer! XD
Want more ?
Sign up for our daily newsletter and receive the latest tv news delivered to your inbox for free!