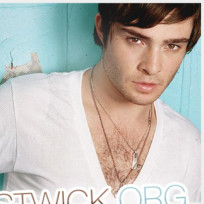 i.love.ed
I love fashion, GG and fashion again. I graduated Sociology at the Bucharest University in Bucharest, I'm now doing my master's degree in Comunication and Public Relations. I'm 22 years old and I now work in publicity. I'm in a relationship with the most wonderful guy in the world and we live together. Other than that, I'm an Ed Westwick/Chuck Bass fan. :X:X:X
Member Since:
7 Forum Posts
She looks gorgeous to me...
I love love love the way this looks on her. I think this is the Leighton diva style morethan the stylished teenage style of Blair.
Leighton is mz favourite. She so beautiful, talented, she's smiling all the time, she has a great boyfriend... She has it all ! :X:X Leighton !