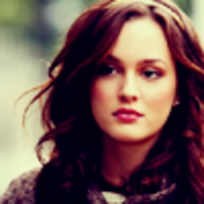 Eldrea
My name is Kim and I am 18 years old. I have been watching Gossip Girl since day one. I fell in love with the series the moment I saw it on TV! During the summer of 2008 I started reading the books and I have to say, they are wonderful! I'll be sure to read the others this summer as well. My father bought me volumes 1, 2, 4 and 5. I read the third one by borrowing it from the library. I haven't finished volume 5 due to lack of interest. Or maybe more important things were happening at the time; I'm not sure. It doesn't matter, I promise myself to read the rest of the series this summer!   My favorite character on the show is Blair Waldorf. At first it was Serena van der Woodsen, but with time I started preferring Blair for her eloquence, perfect sense of fashion and best of all, her scheming ways!  
Member Since:
3 Forum Posts
wtf?! soil? I meant to say spoil** xD
I think the reason why this show isn't doing so well is because we soil ourselves too much. We are no longer surprised by what is happening in the show because we are already anticipating what is going to happen. Sorry guys, but it is the truth.
I see them more has friends XD They provide comic relief actually.