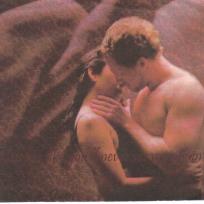 Gloria
Love travel,photography,history,dancing,love funny jokes,music all types, Especally Grey's A. Music, reading a good book , love the ocean anywhere near the water and I'm in heaven. Love light houses,ferry boats,and horses. I am a Pisces bd is in March. I live in Philadelphia , Pa. And I'm Madly in love with Grey's Anatomy. I'm single and my cat's name is chloe.
Member Since:
1225 Forum Posts
Okay, so, Mer finds out she is pregnant, Der gets shot, Who is dragging Bailey on the floor??
and Cristina/Mer get to perform some awesome surgery!!!
Don't know how much of this will turn out o be true, but this finale sure as hell will turn out to be outstanding!!!
Everyone enjoy the show tonite.
I can't believe how long it's been since I've dropped in to post.
Rose,
I sent you and the girls an e-mail yesterday re: my thoughts on the show. Like I said I have been watching and keeping up with our favorite couples.
Hope to hear from Irish, Hafsa,BF and dinofigg tonite or tomorrow.
To ALL the Greys fan enjoy the show tonite.
Is it true  that Der gets shot next week/season finale?? Okay, so what's up with that???
Der is a surgeon not an administrator. Sure will be glad when the chief gets his job back!!!
I agree with Celeste,
Bailey is long over due for some happiness. Bailey and the gsaman, now that's funny!!
Okay, so, singtim
you don't think people that weigh more than a skeleton don't deserve to love or be loved??
What's up with that??