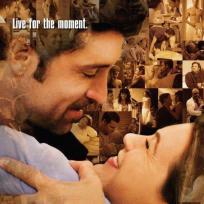 greyslover11
"Derek I'm In Love With You in a really really big, pretend to like your taste in music, let you eat the last piece of cheese cake, put a radio over my head outside your window, unfortunate way that makes me hate you so pick me choose me love me" -Meredith Grey   "Im in Love with you, i've been in love with you.. forever." -Derek Shepard   "I Wanna marry you, I want to have kids with you, I wanna die at 110 years old in your arms. I don't want 48 uninterrupted hours, I want a lifetime" -Derek Shepard  
Member Since:
6 Forum Posts
Elevator Love Letter: MerDer engaged
Its The End of The World & As We Know It
[BOMB EPISODE WAS AMAZING]
And Freedom finale 
im like 100% positive that derek is frowning 
cuz meredith is babbling about either bickering with the chief, or babbling about her dad.. 
so yeahh.. nothing to worry about
MERDER FOREVERRRRR!!!! =D
well i hope mer gets him to come backk by saying something really nice 
im a huge fan of merder but lets face it;; she hardly ever confesses her feelings;; even though we all know she loves him and always will. 
i also hope something with getting the ring back will happen too cuz when's he gonna propose? elevator love letter? or sweet surrender?