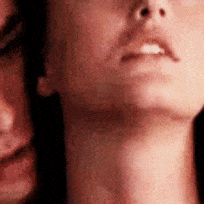 Justjaney (CHUCK AND BLAÄ°R ARE EPÄ°C AND ETERNAL!!!!!!!!!)
Not much to say really, just I LOVE GOSSIP GIRL. THE GOOD THE BAD AND THE UGLY. I love to speculate about how it could be soooo much better. Ed and Leighton are the only reasons I keep coming back for more punishment :) I have been bitterly disappointed with the lack of Chair action, especially the  real sexiness they had in season 1 and 2. It has all seemed a little too contrived this season, but they have somewhat redeemed themselves in the second half of the season. I would LOVE if they would stop butchering the editing in season 4 PLEASE! ALLOW THE TWO MAIN LOVES OF GG, ED and LEIGHTON TO BE SEEN IN HOTTER AND LONGER SCENES AND THAT THEY BE ALLOWED TO EXERSICE THIER ACTING POTENTIAL. Love, love, love.     So "I am the crazy bitch around here" !!!!!!!!!!! That sure is some crazy shit! How to make something out of nothing. I wrote that thread as a joke, laughed at it a bit then forgot about it. Haters need to get a life. Life is too short to care that much about what other people say, think or feel. When you take this shit seriously the joke most certainly is on you.  If you don't understand existentialist humour, go look it up. Please feel free to read my profile and posts, but I am sure there is nothing here that you haven't seen elsewhere, nothing more, nothing less :))
Member Since:
Favorite Shows
17100 Forum Posts
Hi Peeps <3333333333333
I got the urge to visit you. It has been so long but I wanted to see who was still alive and hanging on in there :)
Sanna my love you are still here!!! ..Elena,  Balaji and Maggi I think <3 Big BIIIIIIIIG hugs to you all…and to any one I missed. TBH to all the Chair fans that held the faith in those desperate, dark S5 times.
We were made from the strength of our belief in a love that was so strong it could last through anything. They proved they have and so have we.
I am so sad GG is coming to an end. I hate there are only 10 episodes  and pray they have enough time to rebuild mot the damage created over the last 2 years. It was so pretty in the beginning. I want to see that again. Less of the crazy, which brings out the crazies!!! and more of the love. 
"I tried to kill it but I couldn't…. I love you. ..I am in love with you... I love everything about you…I love you more and more each day." A love like this is a pleasure to see. Chair rules GG and always will. They are the beginning, middle and end. Dair was just an anathema, contrived out of hate. That foolishness almost killed GG. CB are what made GG great - It is FACT!!! I can't see how anyone could argue otherwise. There was: Serena and Blair; Serena and Dan; Chuck and Nate; Nate and Blair; Blair and Chuck; Blair and Chuck; Chair; CHAIR; C H A I R; Lily and Bart; Lily and Rufus; And CCCCCCCCCCCCCCHHHHHHHHHHHHHHAAAAAIIIIIIRRRRRRRRRRRRRRR
Can't wait to see more equisite Chair scenes. Roll on S6 with your lovely Chair ending
I don't care what people say-I loved the first part of Season 3 when CB were a happy couple. 
I respect peoples right to like it lolol In retropspect to what we have now it was wonderful....but it was just not enough for me. I hated they had resorted to sex games so early and their scenes were reduced to miloseconds. I beleive they made it up to us in S4 with the pretend hatesex but really always love sex and now with early S5, so many love declarations even though she is with someone else. This is yet another reason to hate Dair. BLAIR loves Chuck more and more every day BUT might like to try a little doughnut on the side....*sigh