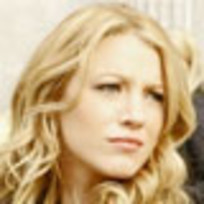 Lara
hey guyyss :) my names lara, im 15 years old i like in australia which sucks cos we dont get gossip girl so i have to watch it on the net! anyway i love love lovee gossip girl! its soo exciting and scandelous!! anywayy im not to sure how to work this site i only just became a member but i love it soo far :) soo talk to me heheh :)  
Member Since:
57 Forum Posts
please help! does anyone have a link so i can watch it online??? thanks!
can someone please tell me about DS?
in this episiode
anyway im off to sleep im from australia please post everything you no about being at the set cant wait to read about it when i wake up
Want more ?
Sign up for our daily newsletter and receive the latest tv news delivered to your inbox for free!