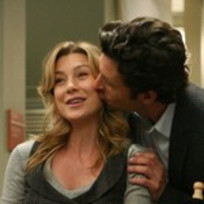 Leilah
I live in England. Not the greatest of places, but I guess it's home. I'm an American at heart, I really am. You could probably say whatever you wanted about England, and I wouldn't care. America on the other hand, I defend the place as though it's my own country. I'm a huge Grey's fan, obviously. Derek and Meredith are love. I write fan fictions, but I'm not the greatest. http://www.fanfiction.net/u/1819088/SeattlesBest That's the page. Four stories in the works. Three Grey's based ones.
Member Since:
17 Forum Posts
I'm a Meredith and Derek fan, but I love Derek and Addison too. Not so much Meredith and Mark though.
I think if people just want to read a story that's not their 'favorite' couple, and they find it really good, they add it.
Completely off Grey's, but I'm not a huge fan of Rosalie and Emmett in the Twilight series, but I read a couple of FanFics of them, and I absolutely loved them.
I love Derek and Addison, don't get me wrong, and I was a huge fan of them before. But I have to admit, that Derek and Meredith have taken over completely.
I also think the fact that I'm a huge Kate Walsh fan had something to do with the whole Addison/Derek thing to.
But I have a Derek/Addison FanFic that I've writing, but not a Derek/Meredith one. But that doesn't mean to say that I'm not a huge fan of Derek and Meredith!
And I'm still hoping that Shonda will see sense and put Mark and Addison back together!
You do know that you can watch the episode online, right? I'm from England too, but I've watched all of Season 5 online.
You can't do it through ABC, since that's only if you're in the US. But go onto either cucirca.com or tv-dome.net and you can watch them on there.
Saves you waiting ages!
Just thought I'd let you know.
Grey's Anatomy; Meredith, Derek, Mark, Lexie and Bailey. Alex is pretty cool too. I loved Addison when she was in it too. But I don't watch PP, so I can't comment on that.
Friends; Ross, Rachel and Joey.
One Tree Hill; Brooke and Haley.
Gilmore Girls; Lorelai, Rory and Luke.
The O.C; Kirsten, Sandy, Seth, Summer and Ryan.