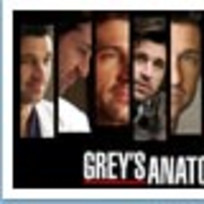 marriedmymcdreamy
I am a 30 something mom of 3 little ones.  I am seriously addicted to Grey's.   Thursday nights are my happy place.  Me, a glass of red wine and McDreamy and company on the big screen.  Currently I am training to ride my bike 100 miles in the Dempsey Challenge to raise $ for the Patrick Dempsey center for Cancer Hope and Healing. If you would like to help, please go to
http://www.dempseychallenge.kintera.org/mcdreamybiker
Member Since:
1287 Forum Posts
I am searching for a high res jpeg version of the picture of Mark coming out of the bathroom in his towel in Addison's Hotel Room.  Can anyone put a link here or send me a message with the link?  Thanks! 
Alex
 "If you need a job to get a new life you either need a new job or a new life."
They constantly use the same characters on both shows as different characters, but this bothers me (even though it shouldn't really) because when Addison, Sam, Naomi, etc cross over from one show to the other they stay the same people, but the guest stars come in and out of the time/space continuum as they please, as different characters.  Happens ALL the time between the two shows.  I just think if the main characters can travel between the two "worlds" and with all the desperate starving artists out in Hollywood, they have to be able to find new people for those roles. 
Someone asked Shonda about it once on twitter and she said something to the effect of she does it because she likes those particular actors, knows how they work and wants to use them again for a different story line. 
I usually don't like the recycled characters, but I was happy when "really old guy" Charlie showed up for an episode of Private Practice.