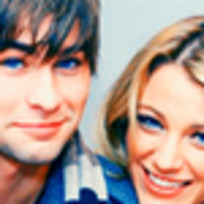 Mrs.Crawford ships Serenate
Favorite Characters: Nate, Chuck, Blair, Eric, Serena, Jack Characters I Like: Georgina, Dan, Rufus, Lily, Carter, Damien Characters I HATE: Vanessa, Olivia, Jenny(for trying to break up Serenate) Favorite Couples: Nate/Serena, Chuck/Blair, Dan/Vanessa (convience ship)   NonJudgementalBreakfastClub=WIN!!! Serenate And Chair.. Have Faith. Gossip Girl writers still have a chance to make things right in Season 4.
Member Since:
233 Forum Posts
In April 2010, it was anounced that Vally Girls would become a special 90-minute tv movie. it will air inbetween the season 3 final and the first episode of season 4. Flashbacks will appear and will show a young Lily Rhodes and her friends Kirstin Nichol and Jimmy Cooper, from The OC.
http://en.wikipedia.org/wiki/Valley_Girls
Does anyone have anymore info on this?
I think she is pregnant but not from dan .. and she has trouble because of the real father.. so she wanted blair or chuck to help her .. but then she saw dan in the hospital saying he loves babys .. so she gots the idee to tell dan its his baby
Yea, and she has some weird obsession for Dan since like she first met him.