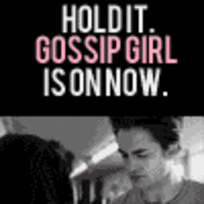 Bitch Elizabeth the Third
Here's to a new generation full of bitches, dethronings, and gossip. Call me X. Who am I? A fifteen year old beauty who's too full of herself. What do I love the most about GG? Apart from the obvious thing (Chair), Kristen Bell as her voice, Blake Lively as Serena, Leighton Meester as Blair, and Mathew Settle as Rufus. They all make watching GG worth it. Fashion? Where fashion is concerned, I am infatuated. I love Marchesa, BCBG Max Azria, Zac Posen, Valentino, Heatheratte, Oscar de la Renta, Betsey Johnson, Eli Saab... Other fandoms? Heroes, Smallville, Twilight Books, The Olympians. As far as I'm concerned, everyone hates loves me. If you wanna be added to those, pm me, and you'll see. =)
Member Since:
2 Forum Posts
1. Rosalie/Edward (don't even ask)
2. Spike/Buffy
3. Chuck/Blair
4. Lucas/Peyton
5. Tie between Hyde/Jackie & Lois/Clark.
Well, the only thing I'm gonna say is: I'm glad Chair fans are keeping their word of quitting the show if there's no Chuck&Blair. Recently, PerezHilton.com announced Gossip Girl reported 1.4/2 on rating last monday, making that 26% less viewers than last year.
And it was obvious that would happen. Stupid writers. Don't you know we are on recession!? I don't want anyone fired! (...maybe Vanessa. Or Dan. Pointless characters,ew.) Or worse: NO GOSSIP GIRL AT ALL!! (Because really, Gossip Girl moments make mondays better!).
Chair is endgame, though.