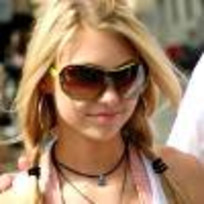 OliviaBass;D
My
Favorite
Characterrrs!<3;D!
Ed Westwick,Chuck Bass.
Leighton Messter,
Blair Waldorf
. Taylor Momsen,
Jenny Humphrey
.
Okay. The name is Olivia Byers I'm fourteen years young and single. I walk the halls at the unfamous Studebaker Middle School as an eighth grader. I play soccer and watch Gossip Girl every week(:. I'm always a happy person and i laugh about everyday. I take what life throws at me, I live EVERY minute of my life to the fullest. i have made mistakes in my life, and that is what made who i am today. i am usually listenin to my ipod to drown out all the drama and craziness in my life. i hate people who change who they are just to please people.i love hanginn wiff my true friends. you know who you are.:D...Oh.Im a big fan of Gossip Girl,As you can tell.Lmao.My idol is Jenny//Taylor.Idc if anyone thinks diff.I hate Dan Humphrey,He's a hypocrite all the wayy!.And Serena is old news.Chuck is mine by the wayy!.And I'll do anything to meet Taylor,Ed and Leighton.(; Contact me at ;
www.myspace.com/polkadot_kisses
Member Since:
2 Forum Posts
Im super excited too.Ive been counting the days.Lol(:
Oh Gawd!I love everything bout him. Him being just Chuck and Ed just being Ed.I could just stare at him<3.:D!