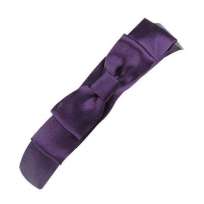 purpleheadband
hello everyone ! i absolutely love glee and gossip girl ! i'm a chair shipper- always ! my favourite character in gossip girl is chuck my favourite character in glee is rachel berry xoxo follow my blog if you like please:
http://thepurpleheadband.sosblogs.com
Member Since:
134 Forum Posts
seriously ? chuck in a car accident ?? :(
hasn't he been through enough ???
If she looses it due to amnio genetic testing I will personally do something very un lady like that Sharon Obsborne did to her biggest enemy :) Only Brits might get this!
x factor ???
I think it was great, I don't understand why people could not like it.
me neither ...
i don't watch old episodes for fear i'll get hooked and have to watch the whole thing again ... :D